Ah, Montreal. It's a beautiful city bursting with a robust history and everything a city needs to draw in tourism from around the world. It's also a city known for hosting some of the greatest parties and events you'll ever know. If it's a city that has it all that you're looking for, there's no denying that Montreal should be high on your radar, and in case you needed some persuasion into realizing just how amazing our Canadian city is for hosting everything from bachelorette  parties to simple weekend getaways, just read on to find out why!
 Why Montreal?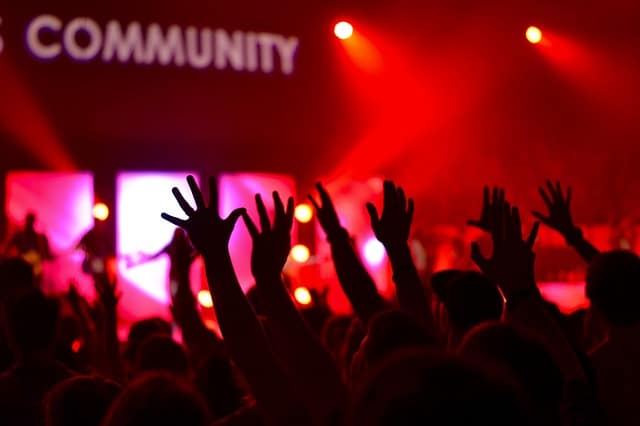 There are probably thousands of reasons why Montreal is an incredible city, but Montreal Nitelife Tours has narrowed it down to the top 5 reasons why Montreal rocks. So here they are in no particular order…
The nightlife scene
There are literally hundreds of nightclubs, bars, pubs, and supperclubs throughout the city, each with their own distinct atmosphere and crowd. Whether you're a fan of hip-hop, techno, rock, or jazz, there's something for everyone in this jam-packed city.
The food
Montreal is known for their bevy of high-end chefs (many of whom are renowned throughout the country and even across the globe) but they're also notorious for their (awesome) late-night dives, serving everything from classic poutine to ethnic delights like shawarmas and General Tao chicken. Salty and sweet, expensive or cheap, the choices are endless.
The sights
Plan a trip to Montreal and take in the history, the nightlife scene, the shopping and the abundance of festivals. Ideal for families who are vacationing or groups celebrating their bachelor parties, and everyone in-between, there's no shortage of great things to see and do in this picturesque city.
The sports
With professional hockey, football and soccer teams, Montreal also boasts loads of outdoor sports facilities like ice rinks, hiking trails, and more. Lace up your skates in wintertime or running shoes in the summer and check out everything athletic that the city has to offer.
The women
Yep, we said it – everyone knows the most beautiful women in the world are all right here in Montreal. Whether they're bundled up in the snow or letting it all hang out in the summer months, the eye candy in this city is plentiful.
So with the Bachelor Party season already in full effect, Montreal Nitelife Travel put together a short video showing everyone how Montreal Nitelife Travel offers VIP services and sends all their guests to the best parties in town!
Montreal Compared to Other Cities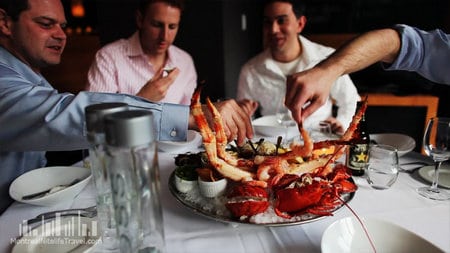 Sometimes it's just better to get outta dodge for a bachelor party… that way, whatever happens in your faraway destination stays at your faraway destination. So here are the top 5 bachelor party getaway locales.
– Montreal- What more could you ask for with a city? Montreal has world-class cuisine, gorgeous women, European flair, and over 5000 night-time hotspots. And MNT knows em all. With an eclectic mix of old and new, there's an endless array of nightclubs, supperclubs, lounges, bars, pubs, and restos, there's great shopping, and you can always find a variety of sports and daytime activities, making it the ideal locale for a bachelor party getaway locale.
– NYC- It's the city that never sleeps, so make sure you catch up on your Zs before heading to the big city for a bachelor party. You can have any number of bachelor party themes in the Big Apple, from a pub crawl to an evening of adult entertainment (and everything in-between).
– Las Vegas- It ain't called Sin City for nothing – go and let loose on the strip at Las Vegas (and then repent for your sins later). This bachelor party getaway locale isn't for the quiet, laid-back group, but it's more for the bachelor who likes to get rowdy and have an incredible time. Collect some funds (or get the groom to "earn" money by doing embarrassing tasks) so you can gamble (and therefore get a few free drinks while you play Black Jack).
– Miami- The deco buildings, the hot bodies strolling along Ocean Drive, the endless stretches of pristine beaches – do we need to say more? Miami is one of the ultimate bachelor party getaway locales because it has something for everyone – relaxation, an exciting nightlife, dining, entertainment, and much more. Don't forget to pack the sunscreen!
– L.A.- What bachelor wouldn't want to celebrate his one last night of freedom with a few celebs at the star-studded venues that can be found in Los Angeles? Spend your days sightseeing in Hollywood and soaking in the rays at the beach, and your evenings dining at high-end restaurants and closing down some of the city's most popular nightclubs.
Places to Consider for Your Event
Electric Avenue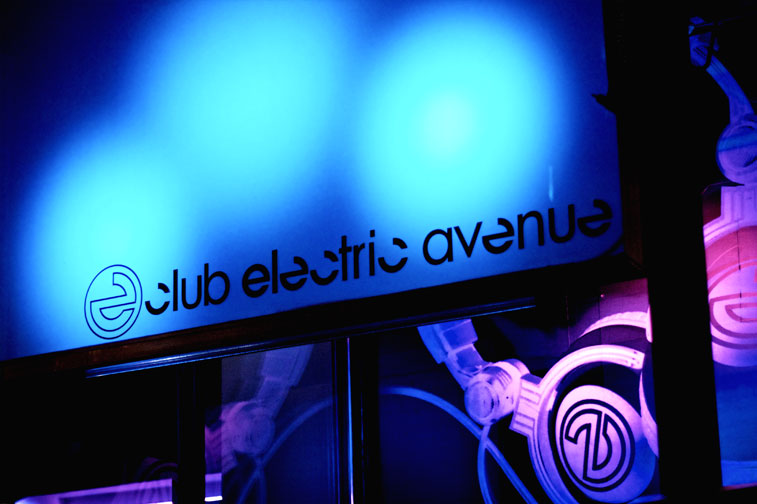 For a more mature crowd, rock down to Electric Avenue on the southeast corner of Crescent and De Maisonneuve.
Yes, including Eddy Grant's anthem, Electric Avenue's DJs rip through the best tracks of the 80s, including the ones only you liked.
Open Thursday through Saturday, you can host a private VIP party at this venue.
It's also a great club for a bunch of couples with their dancing shoes on.
For guestlist and/or bottle reservation, please contact us here!
Muzique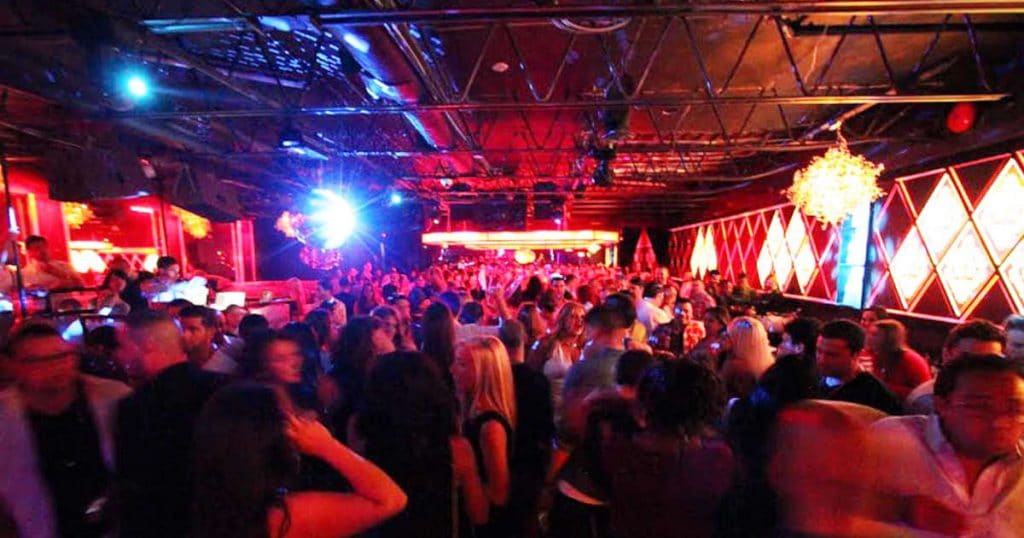 Montreal Nightlife Tours went by Muzique Nightclub last Sunday for "Industry Sundays" and the ladies were out of this world. Actually that pretty much was the topic of the nite, that many pretty ladies in one nightclub on a Sunday brings back memories of when Industry Sundays was the best party of the week.
Muzique opened its doors fall of 2009, and has been bumpin' every weekend since! Located at 3781 Boul. Saint-Laurent corner above Pine Avenue. Open every weekend, contact us herefor guestlist, bottle service and table reservations!
Chez Serge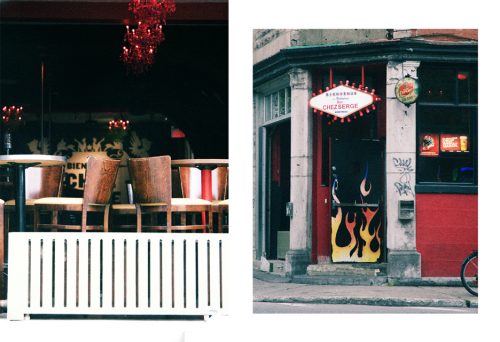 If you know what's good for you, show up to Chez Serge on any game night and you'll probably have more fun than if you were actually at the game!
And if you are wondering what kind of sporting game we speak of here in Montreal, there's only one.
The Montreal Canadiens have more followers than any religion in this city.
Located in the Mile End and from the people that brought you A Gogo's Lounge, Chez Serge is devoted to a 25th Stanley cup banner.
All the booz you can imagine, DJs play music in between whistles and the barmaids are in skimpy referee uniforms. Take me to the penalty box!
Located at 5301 St-Laurent.