Finding the right city to have a bachelor party in is always one of the hardest parts of planning it – then you remember Montreal, a city that has it all! Boasting an explosive nightlife, cuisine that is to die for, and a company that can help you organize the perfect bachelor party, Montreal has evolved into a popular destination for men looking for the proper sendoff of the single life!
When it comes to organizing the perfect bachelor party excursion, if you keep these tips in mind and enlist the help of Montreal Nitelife Tours, there's no reason why you shouldn't walk away with memories you'll never forget.
Why Montreal?
Montreal is #22 on the list of Best Cities for Men to Live in! Naturally, #1 is our big brother, New York City!
AskMen.com, originally started here in Montreal, provides this list every year. And yes, Montreal is the ONLY Canadian city on the list!
Building the Best Bachelor Party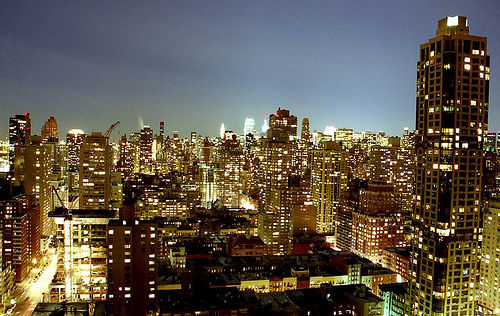 GQ Magazine's article "How To Build A Better Bachelor Party" includes 22 legendary rules to follow for a "douche-baggery-free" wild one.
"Who says closing the book on a man's singlehood has to involve overpriced hotel suites, bad steak, and dingy strip clubs? If you do the age-old celebration right, you can make it what it was originally intended to be: a douche-baggery-free weekend of male bonding no one involved will forget- or regret."
Photograph by Danielle Levitt for GQ Magazine
NUMBER 1 RULE:
" ALWAYS HAVE A PLAN -> We know what you're thinking. Get a bunch of guys together, buy a crapoload of booze, and this thing's gonna rock. Right? Wrong. Have at least one organized activity planned or you'll end up huddled around a laptop surfing YouTube all weekend. Note: HAlo 3 is not an organized activity."
RULE NO. 2:
"TURN OFF THE SPICE CHANNEL."
RULE NO. 22:
"YOUR POLICY ON COED BACHELOR PARTIES? ZERO TOLERANCE."
RULE NO. 14:
"IF YOU'RE GOING TO TRY TO GET INTO A CLUB WITH TEN DUDES, FOR CHRISSAKES, HAVE A PLAN.
It's Saturday evening. Everybody's fired up for a big night out. But it turns out somebody dropped the ball on reservations. So now what? How are you getting past the fedora-wearing doorman at a decent club with nothing but a buzz and a bunch of your favorite drunk, horny, fist-bumping broheims from back home? And no girls?"
RULE NO. 8:
"NO DADS ALLOWED -> It's July 1993, and I'm standing in a Jersey Shore hotel ballroom with two dozen 25-year-old football types. A woman I mistook for a waitress walks in, fixes on her target, then starts dancing around my brother, the bachelor, who quickly decides he's had enough and sends her over to me. Immediately after I'm put in the banquet chair, I realize that two things are being being offered to me through a fog of apple body spray (and one being taken away): The first is a sip off a cold Heineken. The second, arched just above it like a tiny ski jump: a woman's nipple. The thing I lost? My dignity, the moment I looked to my right and saw my dad watching. – Luke Zaleski"
RULE NO. 19:
"YOU DON'T HAVE TO GO TO VEGAS!"
Planning through Montreal Nitelife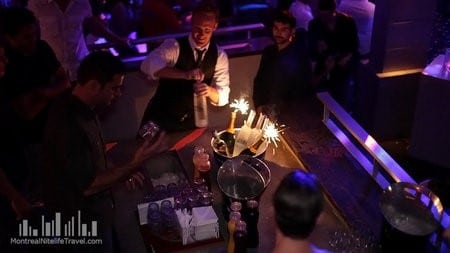 Hey, need help organizing your bud's bachelor party? Dr. Nitelife and the good people of Montreal Nitelife Travel plan VIP services, travel, and so much more for Ultimate Bachelor Parties at unbeatable prices. Seasoned veterans in the industry, MNT and the Doctor keep "au courant" with the cities best offers and delivers it all in a perfect package.
Through experience, Montreal Nitelife created a Montreal bachelor party formula with itineraries to keep the group grinning and smirking throughout the entire weekend!
Let Montreal Nitelife help you plan a Montreal bachelor party that will be remembered forever! We plan your entire weekend professionally, with the best possible VIP service at clubs like Stereo After Hours, assuring those last few nights as a bachelor are meticulously planned and every detail is flawless.
Don't be silly, Montreal Nitelife Tours offers the quintessential bachelor party with quality and proper service. Book with 'em! (hint hint -> use the trip builder!)
Have Everyone Chip In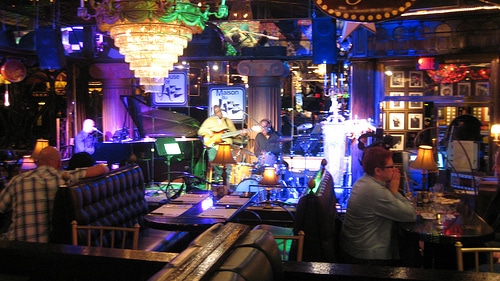 The monetary part of planning a bachelor party can be a bit tricky – perhaps, as best man, you feel awkward asking friends for money or having to hound the few stragglers who haven't coughed up the designated amount. The main thing to remember is that this is how bachelor parties go down – you've probably paid for your part of a number of other bachelor parties and this one shouldn't be any different. Guys understand that paying their way is part of bachelor-party territory, so stop stressing.
Here are a few quick tips on collecting funds for a bachelor party with ease.
– Use our TripBuilder. You can plan your entire bachelor party weekend with a few clicks of a mouse – your itinerary will automatically be generated as well as all costs according to your specifications. Montreal Nitelife Tours break down what each person owes so there's no confusion – everyone can see how the budget is being divided. This way, collecting funds for a bachelor party is easy and straight-forward.
– Communicate. Before you book anything, run the final bill past the main guests (the ushers) – if you get too many people involved in the planning it will only complicate things, so work on the itinerary and costs on TripBuilder with the groomsmen and come to an agreement on the final plans. Then let all of the other guests know.
– Set a deadline. Make it very clear to guests what amounts are due and when, and then send them periodic reminders leading up to the deadline (you can pre-program these to be sent from your email).
– Have a main man. Make sure there's just one person in charge of collecting funds for a bachelor party or it will get too confusing as to who has paid and who hasn't. This "banker" should have a list of all the guests so they can keep track everything (this can also be organized on MNT's TripBuilder).