PLEASE VISIT OUR NEW SITES

Montreal Grand Prix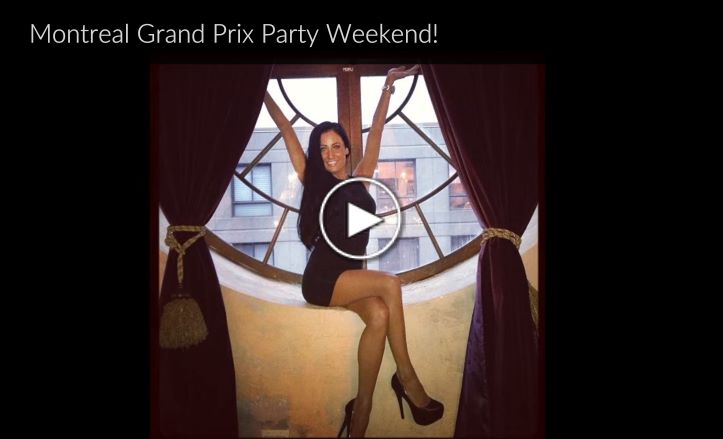 Montreal Nitelife is a full service Travel Agency specializing in the
Montreal Grand Prix
weekend. Our spotless reputation, and enhanced customer service ensures you the best hotel packages at the best prices..We want you to experience Montreal's F1 Grand Prix weekend with the focus on the race, not with a hotel suite or room that isn't to your liking.
Montreal's Grand Prix Weekend
There is no one better at getting you in the right supperclubs, restaurants and bars then our knowledgeable staff. We are the only agency specializing in Montreal's nightlife. With special hotel rates, entertainment reservations for Montreal top restaurants and Montreal's top Nightlife parties, Montreal Nitelife Travel helps guide you in planning the perfect Montreal Grand Prix weekend.
Montreal's F1 Weekend Nightlife
Montreal's busiest weekend makes for VIP treatment a necessity to fully experience Montreal's booming Nightlife scene. When you are here we can help you make the most of your time, our VIP specialists will provide you with no lineups, VIP access, table reservations for restaurants, supperclubs, and nightclubs as well as bottle service. Why wait in line if you don't have to.
The Grand Prix de Montreal
The Grand Prix de Montreal is the only Formula 1 race in Canada. The race takes place at the Circuit Gilles Villeneuve on Île Notre-Dame (Formerly Île Notre-Dame Circuit) , named after Jacques Villeneuve's father who was tragically killed in a Grand Prix accident in 1982 . Jacques Villeneuve also owns a very popular supper club on Montreal's iconic party place... Crescent Street. Called "Newtown" by the locals (It's official name is "Le Newton") , it is a play on the French to English translation of his last name; Ville beingTown and Neuve being New. It doesn't hurt that Jacques is still racing and occasionally you may see a familiar celebrity face walk right by you!
What about Hotel Packages on Grand Prix Weekend?
As you can guess hotel reservations on the Canadian Grand Prix weekend are hard to come by, but don't worry! Our fanatical service oriented travel agents work with the downtown hotels in Montreal all year long and we pass on the "special consideration" we receive on all hotel rooms and suites because of it. Feel free to visit our Tripbuilder application or call us. You also get to know the Montreal Downtown Hotels by visiting our hotels page or learn about all the restaurants, nightclubs, and supperclubs that make Montreal one of North America's glittery hot spots by visiting our Nightlife page.
Don't hesitate to contact Montreal Nitelife Travel for the right Montreal Formula 1 Grand Prix Party Package.