PLEASE VISIT OUR NEW SITES

Montreal New Year's Eve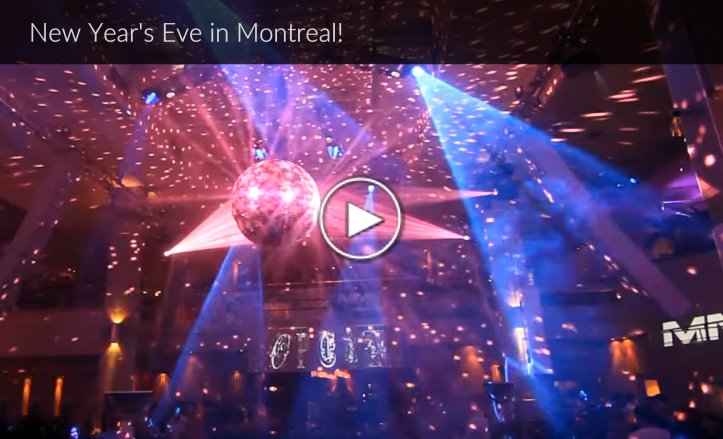 With its world-renown vibe and atmosphere, Montreal is the ideal city to ring in the New Year. Canada's Sin City is unique with its diverse New Year's Eve entertainment. Book with Montreal Nitelife and enjoy a midnight countdown you will never forget!

The rumors are true! Montreal celebrates New Year's Eve like no other city!



Montreal New Years Eve Party Tickets
Montreal's New Years Eve is right around the corner! There are plenty of reasons to come to Montreal- open bar New Year's parties is probably the main one! It might be a little cold outside, and it might snow but Montreal is the reigning champ as the hottest city for New Year's Eve and all the events that the city has to offer. Year in and year out, everyone says it: Montreal throws down the best New Year's Eve party. With tons of quality events to choose from, the latest trend has people buying tickets for more club crawls and bar hops! The proximity of downtown Montreal's best nightclubs, restaurants, supper clubs, and private parties make it so easy.

Don't worry about all the details when it comes to organizing your New Years trip. Montreal Nitelife has been doing this since 2001. They are experts on Montreal New Years trips and offer more than just party tickets for Montreal New Year's Eve. By simply using MNT's online reservation service, we offer transportation to Montreal, hotel accommodations in 5-star, 4-star, 3-star, & boutique hotels. Feel free to call us now at 1 (866) 221-5885.