Montreal's unique position on the map gives it the label of a perfect spot to host a bachelorette party getaway. We say this because no matter where you are from, it's always easy to come to Montreal and party. Quite frankly, though, even if it weren't so accessible, it's still the perfect city for a bachelorette weekend.
While guys can enjoy a time with a cooler full of brew and a few fishing rods, ladies don't tend to go camping or rent cottages for Stag parties! They much prefer the glitz and glam, are always very thrifty and love to pamper themselves! What we're saying is a girl's night out is a stark difference from what you would expect from any bachelor party.

Montreal is less than a 6-hour drive from Southern Ontario, and even less from Tri-State Area and New England. The glitz and the glamour is definitely visible in Montreal, where you get European flavor and culture mixed in with that East Coast pace of life. Everything moves fast in Montreal, but doesn't go without notice!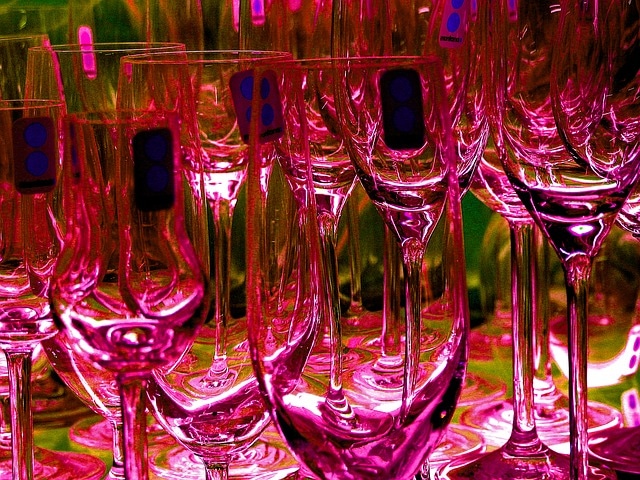 With tons of great restaurants, Montreal also offers great supperclubs that cater to making the ladies in their venues feel extra special. Dinner is tasty and well presented, and the music is always geared towards getting the girlies to dance on the tables and create a dance floor anywhere in the place!
Getaways to Montreal are perfect for groups of ladies. The hotels in downtown Montreal offer the perfect amenities for ladies, and of course pricing is never over the top in Montreal. It's a city that caters to all walks of life, whether you enjoy boisterous evenings on the town or quieter dinners with your closest friends and family.
"I don't know why – but everything in Montreal seems less expensive than back home," said Shannon K., 26 year old dental hygienist from Toronto in Montreal on a bachelorette party with 7 friends. "Even my old college friends that live here in Montreal were telling me what they pay for rent. I couldn't believe it!"

Foodies, shoppers and partygoers all love Montreal. From a shopper's stroll on Ste-Catherine Street on Saturday afternoon (don't forget our Underground Malls) to a foodies heaven in the Plateau or Old Montreal West, you will have a great time.
And we didn't even mention Club 281 nor Stock Bar, two locations that are going to take your bachelorette party to an entirely new level!
So be sure to book your Bachelorette Party package getaway and come get in on all the nightlife action in Montreal!