PLEASE VISIT OUR NEW SITES

Montreal Bachelorette Party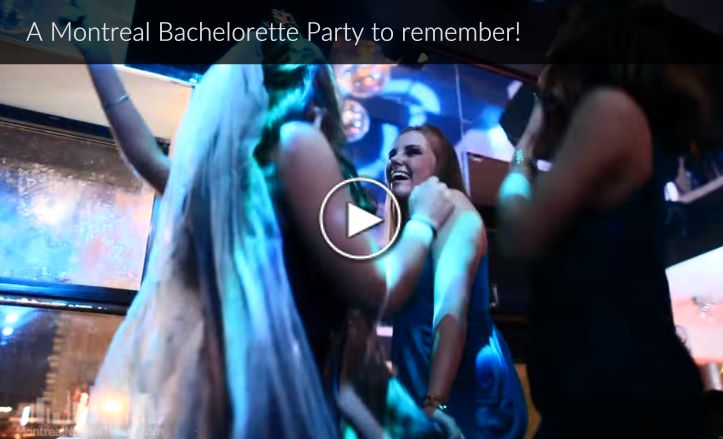 Are you the bridesmaid and in charge of organizing a stagette party in Montreal? Our team of seasoned travel advisors have oodles of ideas on guiding bachelorette parties to the best night clubs, supper clubs and the finest male strip clubs in Montreal! We are in tune with Montreal's nightlife like no one else.
Montreal Nitelife is the only legitimate travel agency specializing in bachelorette party packages in the Montreal area. Since 2001 we have helped plan thousands of bachelorette parties in Montreal. Montreal stagette party packages can include hotel suites, hotels, bottle service, vip nightclub entrance, private shows and so much more for the ultimate bachelorette party at an unbeatable price. Our VIP planning services can give you some great activities and ideas including striptease lessons, dance lessons, spa days, in-suite makeup artists and hair stylists.
Is Montreal a good place for a Bachelorette Party
The easy answer is there is absolutely no where else in North America that can give you that european flare that Montreal delivers time and time again. The accents are hot and the men are hotter. The downtown core of Montreal has everything within a short walk or cab ride, from night clubs, dance clubs, restaurants, or internationally recognized Spas, makeup artists and stylists that come with being one of the most fashionable cities in the world.
Our staff endlessly searches for the best quality services, and most popular venues in order to negotiate the best deals exclusive to our clients. These deals include our 'Get out of Jail Free' VIP passes that get you right by the line-ups and eliminates the cover charges. Lets not forget we know where the best Happy Hours are going to be to get you discounts on drinks, services and activities. So to answer the question, yes a Montreal stagette is a phenomenal idea when coupled with a VIP Bachelorette party service and host. Don't hesitate to give us a call now at 1-866-221-5885 for assistance selecting the right package.
Bachelorette Party Services:
Party Planning
VIP Host
Stagette Packages
Hotels & Suites
Restaurants
Nightclubs
Supper Clubs
Hosts/Hostesses
Private Shows
Strip Clubs
Let our dedicated staff help you organize a bachelorette party in Montreal that will always be remembered by the bride and all her friends! MNT can assure those last few nights as a Bachelorette are meticulously planned, flawless and a hell of a lot of fun.