Regardless of what you do, your time in Montreal is probably going to be well spent. Whether you eat an abundance of deliciously prepared local cuisine, walk the streets of downtown Montreal, are here to take advantage of the grandiose grand prix weekend, or enjoy some of the great concerts and events that come through town, you'll wind up leaving feeling like you've had the best vacation you could ask for.
Montreal offers no shortage of things to see and do, but there are some that are definitely worth doing more than others. Take a gander at what we've compiled for you to make sure you see the best sides of Canada's greatest city!
Oh, and for you shopaholics, we threw in a little something special for you at the bottom.
Where to Eat
Liverpool House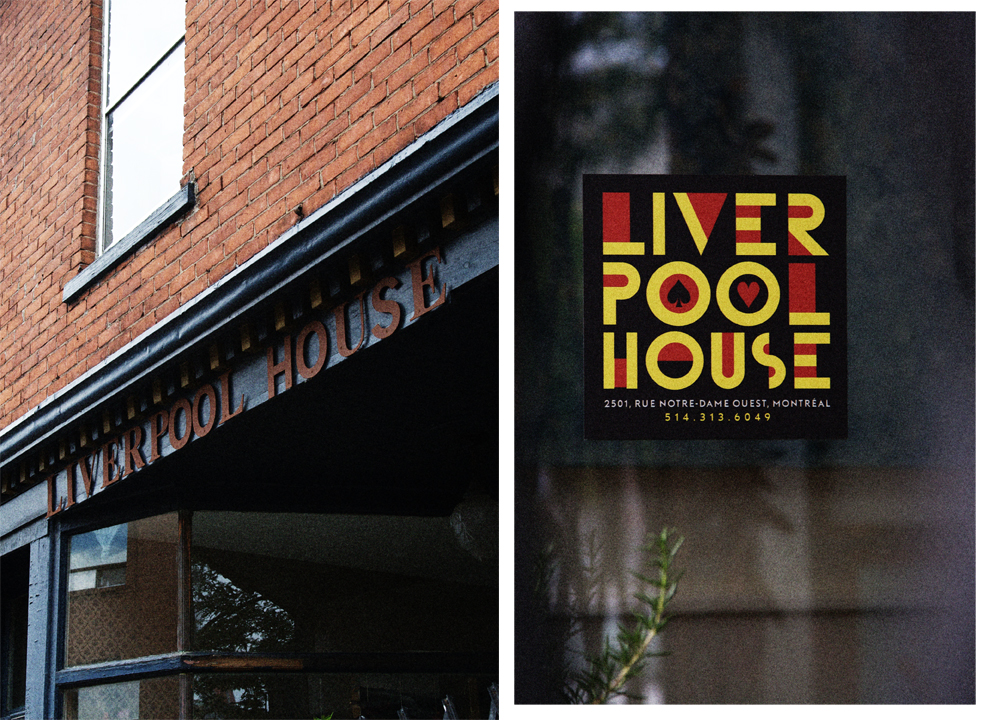 After Joe Beef received ridiculously good reviews around town, Owners Allison Cunningham, Frédéric Morin and David McMillan bring you Liverpool House, another gem diner in Little Burgundy minus the flare from downtown.
Unpretentious and cute, Liverpool House kicks the masses in the buttocks for the quality kitchen is outstanding and well presented. Seasonal ingredients add flexibility to their critically-acclaimed menu.
Get a reservation and truck on down to 2501 Notre Dame West.
Sir Winston Churchill's Pub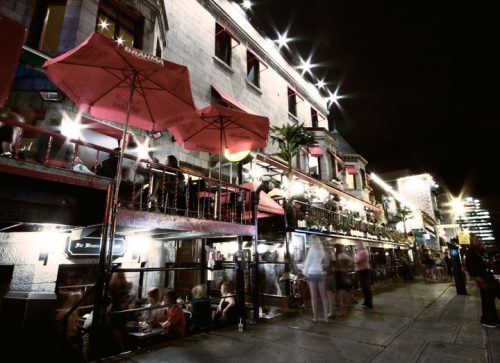 Happy Hour everyday. Yes, that's right, Sir Winston's (or Churchill's or Winnie's) has their wicked two-for-one drinks special everyday from 5pm to 8pm.
Walk-in on $2.50 Tuesdays and you're sure to stumble out later on that night, as your drink of choice costs pocket change from nine to three all night long.
Sir Winston's is the kind of place that fits into a sentence such as: "Yeah man, I met her at Sir Winston's and we went straight to …"
Well known to be a pickup hotspot with their steady flow of cougars and university crowds, Churchill's a must for anyone on Crescent.
McKibbin's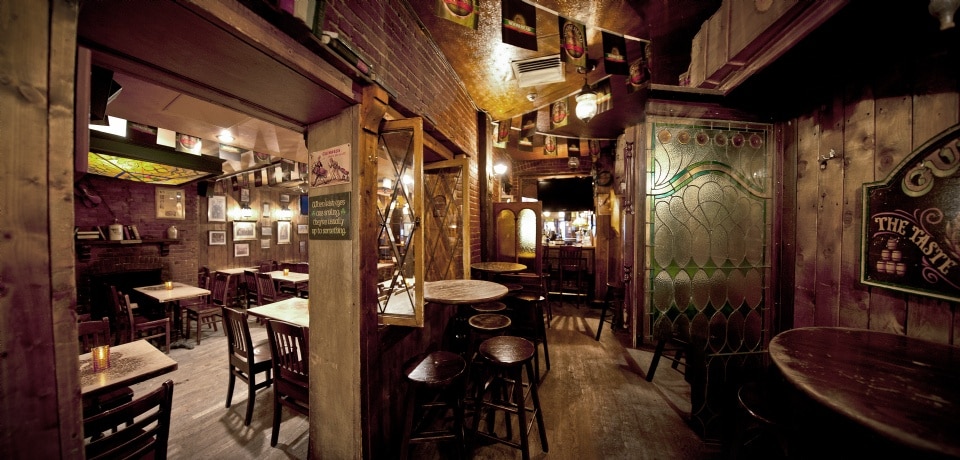 Built in 1904, McKibbin's is located in a mansion on Bishop just north of Ste-Catherine street.
The St-Patrick's Day party at McKibbin's tops the list every March.
With three floors, big screens and tons of plasma TVs, McKibbin's offers a vast array of sandwiches, salads and pies along with a kids menu .
There's live music every night and their bar features all the brews and single malts one can fathom (kids menu not included, you bum).
Right up from Ste-Catherine Ste W. at 1426 Bishop.
Events and Parties to Watch Out For
Jazz Fest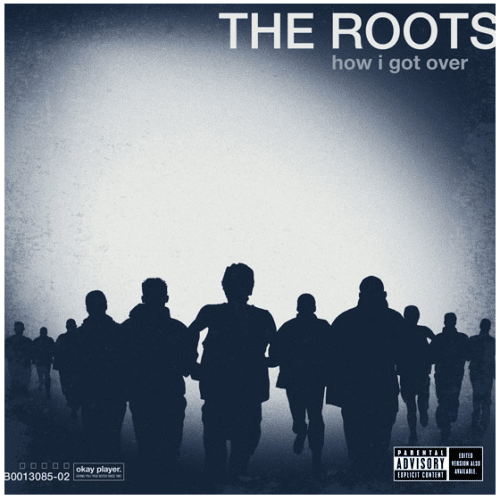 Always a phenomenal show and a jumpin' afte-party, Legendary Philly Hip Hop Band The Roots will be in Montreal on June 30th @ The Metropolis. Looks like they got a night off from their daily gig on Late Night with Jimmy Fallon. Great!
quote from The Jazz Fest website:
"The Festival is proud to welcome a 3rd appearance by the greatest live hip hop band on the planet: The Roots! In this utterly unique hip hop, band members jam it out until the stage-and audience-surrender to the spontaneous joy-burst! Coming off their televised performance at the Vancouver Olympics, they return with and an 11th album to detonate, How I Got Over."
Crescent Street's Nitelife
When considering the multiple nightlife hotspots of Montreal, choosing the right outing really depends on the visitor's preferred flavor. Montreal offers a unique twist to nightlife entertainment, as the city's offerings come in both English and French.
Yet regardless of sector, street or style, the barmaids are always a standard part of Montreal's dazzling décor.
As a haven for singles and couples alike, recognize that fast-times always live on Crescent Street.
Located in the western part of Downtown Montreal and known as the party-place for English Montreal, Crescent Street extends north south over three blocks from Sherbrooke (north) to Rene-Levesque (south).
Some say that what Crescent Street is for Anglophones is along the same path as what St-Denis Street's Latin
Quarter is for the Francophone population.
Encountering a group of Anglo-partygoers on St-Denis and French locals on Crescent is not a phenomenon, but when a small-street in the heart of Crescent's party area is named after famous Montreal Gazette columnist Nick Auf De Mar (father of rock musician Melissa Auf de Mar)…it would be safe to say that English is the front-running language of the street.
Just think, if F1 driver Jacques Villesneuve named his Crescent Street resto/bar/club "Newtown" (French for Ville-Neuve), don't you think he was trying to blend into the Crescent Street?
Go for a Walk!
Old Montreal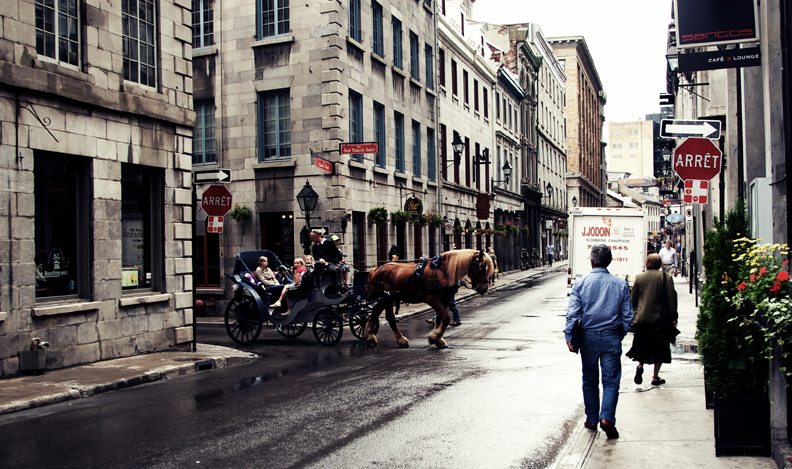 Why not stroll along in Old Montreal by calèche?!
And if horses ain't your thing, maybe a Bixi bike is! And the best part about the Bixi is it's  everywhere in Downtown Montreal!
McGill Street is reaaally nice in Old Montreal West. With Hotel St-Paul and several key restaurants in this area, nightlife has picked up quite a bit in the past couple years. Taking historical buildings and inserting modern interior designs really shows Montreal's ability to mesh polar styles easily. We'll be featuring tasty restaurants and bumpin' hotspots in the Old Montreal West area.
And those benches in the pictures above were not adjusted to have those lighting effects. There's a cool little square where these fluorescent lights keep changing… it's awesome!
Downtown Montreal
Ste. Catherine is the line that connects all that embodies Montreal. Stretching from one side of the city to the other, it is the primary commercial artery of the downtown core. A walk from one end of Ste-Catherine to the other will have a tourist brushing up against almost every cultural community and district. It connects the grey to the grand, the business to the entertainment and the tourist to the action.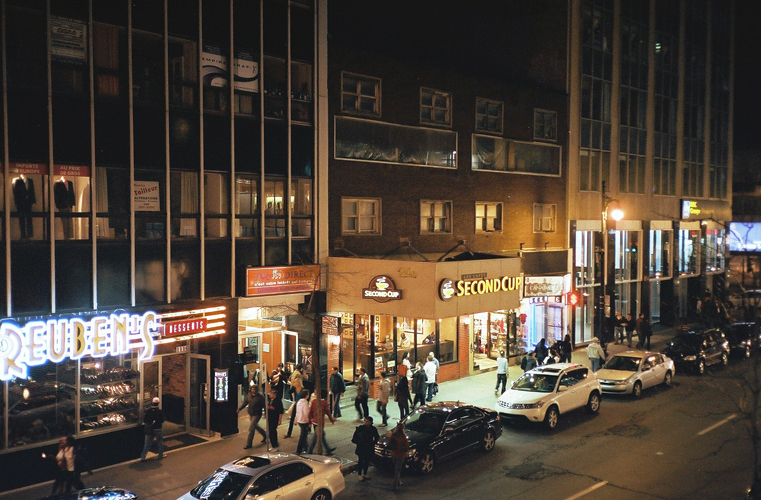 The downtown area of Ste-Catherine is the most dynamic area of Montreal. One of the reasons Montreal is so popular among tourists is because of the ease in which one can connect to their own personal flavor. Rue Ste-Catherine remains that connection.
Ste-Catherine is not only Montreal's major street, but also a local pseudonym for 'downtown.' If you are "going down to Ste-Catherine's," Montrealers will immediately know you are going to shop, do business or head to work in the denser areas of the city.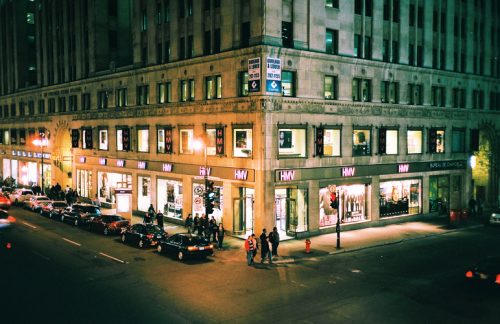 The street itself is a huge one-way, stretching from the downtown core and sliding for most of the commercial sector of the island. The greater part of it is flanked by the comprehensive Metro system, which makes it quick to travel and easy to navigate.
When Montreal was built, Rue Ste-Catherine was definitely not a part of what anybody would call downtown. The busiest section of town was down on the old cobblestone streets of Rue St-Joseph, which you can still visit in Old Montreal.
 Where to Shop
BCBG
BCBG is the ladies answer to elegant clothing and gowns along with their handbag and shoe collection.
Super-stylish and always with a sale-rack, ladies must walk in and see the latest collection from Max Azria. 
With two locations on Ste-Catherine Street West (960 and 1300).
 Urban Outfitters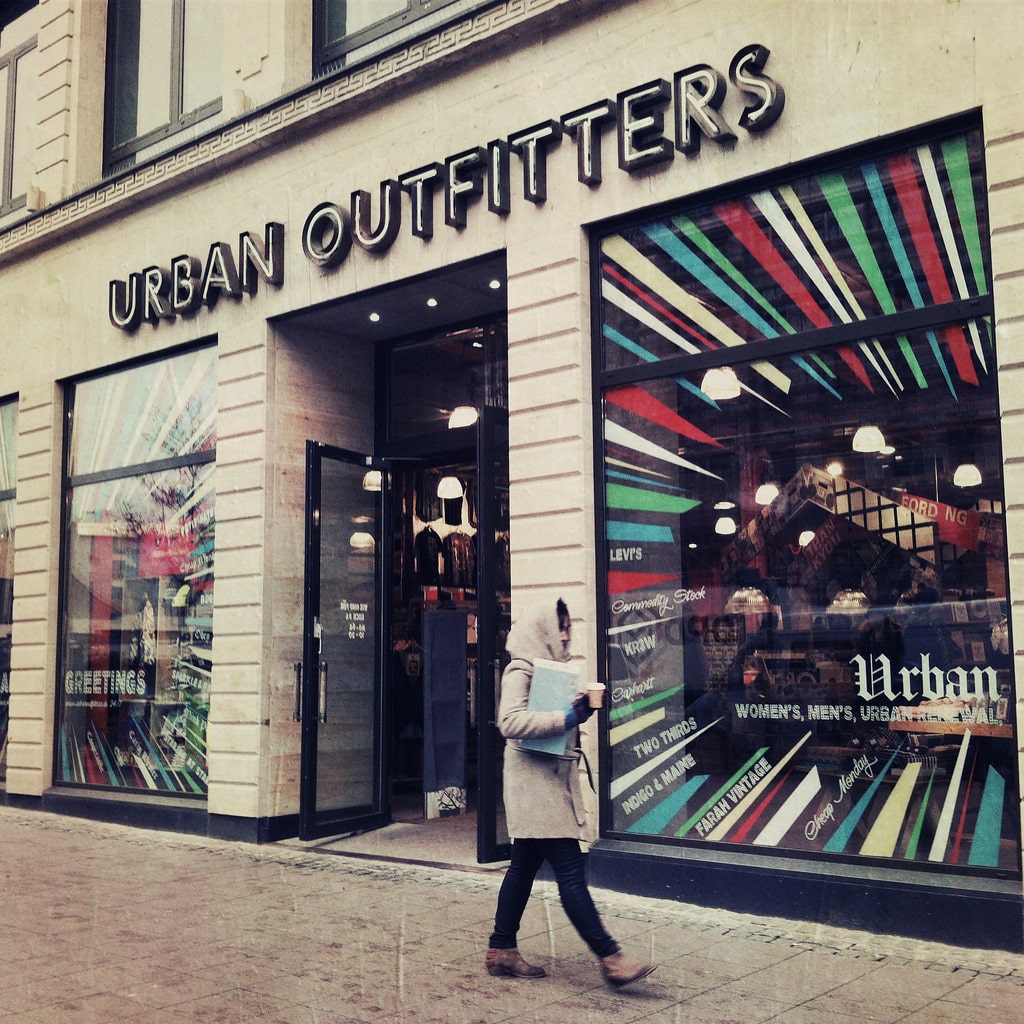 As one of the most popular urban retailers in the world, Montreal's chapter of Urban Outfitters is a must with their two floors and tons of clothing, shoes and accessories.
This UO is a gem, as their selection is well-varied.
The furniture section is cozy and cool while you will always find some of the funniest gadgets and books as well. 
Located at 1250 Ste-Catherine St W.