Here are the facts:
We're betting that you work hard and all you're looking for is the perfect escape for the norms of life. You're probably looking for some super extravagant affair to make you feel like a millionaire. What you want is a to enjoy a party that makes you feel good deep down in your soul, and event that you're not going to forget even as the years pass.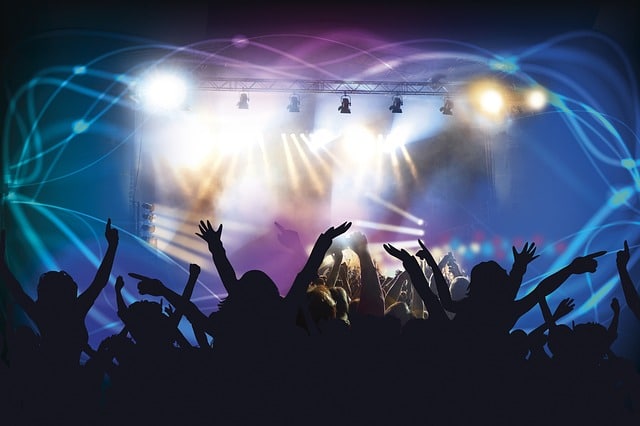 At Montreal Nitelife there is nothing we do better than bachelor parties, and we've got this Town locked down, wired to blow and ready to party whenever, wherever and however YOU decide. So if you want to cut to the chase and get your money's worth here's our list of the Top Ten Reasons we're ready to hook that Good Time up, to get the bachelor second guessing his marriage!
1. We have all the Right Connections in all the Right Places– You don't want to waste your Montreal bachelor party or your hard-earned, 1st Class money getting treated like a 2nd Class Citizen and when you come to Montreal we won't let you! We've got the hook-ups with every major hotel, nightclubs like Circus After Hours, restaurant, strip club provider and service manager within City Limits and we won't hesitate to introduce you to the people you want to meet.  This is Our Town and we want to share it with You.
2. Transparent Pricing for All your Needs– Our pricing system is simply the best in town and we intend to keep it that way and here's exactly how we do it-
a. Efficiency- For most of our Clients, one visit to our Trip Builder will answer all your pricing questions before our Staff ever assists you in nailing down the particulars and all the final details.  We don't waste our time and we won't waste Yours!
b. Honesty- We ALWAYS provide the actual price list for any Bottle Service directly from our Clubs with No Mark-ups or hidden fees added to your bill. We understand that being hit with unknown charges can really ruin a good time, so check the rest then check back with the Best!
c. Volume- Volume, Volume!  As the only VIP Company in Town with a Travel License we book more Hotels rooms and discounted deals than any other service in Montreal.  And we do Volume right! So if you looking for that EPIC presidential suite for your Montreal Bachelor party, or looking to save as much money as possible on your hotel so you have more to blow on strippers and alcohol, we got you covered.
3. We don't make promises, we provide Guarantees– Check our list here and know that we stand behind your Good Time all the way.
4. We are Licensed to Thrill– As a licensed and regulated Travel Agency we are required by Law to operate by the strictest standards in the industry and we take that requirement seriously.  As a proud Member of Tourisme Montreal we've been taking care of VIP Business since 2001 and we will to continue to take care of you and yours whenever you come for your Montreal bachelor party.
5. We are Montreal Natives and Proud of it– Our Team is Montreal born and bred and we take pride in sharing the flavor of our International City with the rest of Canada and the World beyond.  We are the real deal and we love what we do!
6. Plan your Service before you Pay your Price– Unlike certain unscrupulous operators we allow our clients the opportunity to design their own plan and then pick their own price before you arrive in Montreal. Since every bachelor party package is customized to your group's preferences, you only pay for what you want.
7. Your Plan is Our Main Goal– We understand that every Client has special, specific requirements, ideas and desires when it comes to their Good Time and our commitment is to help you achieve just that and nothing else. Here at Montreal Nitelife we're committed to being a tailor-made organization and not a one-size-fits-all assembly line. After all, our goal is to make sure you celebrate every future bachelor party in Montreal with us.
8. Flexibility is always our Target– Here at MNT we also understand that the real world can sometimes interfere with bachelor party planning so we make a commitment to remaining flexible when it comes to deposit and payment options.  We're here now and we plan to be here for a long time and we want to build a relationship with all our clients so that we can meet with You again and again!
9. All our Plans are specifically designed to suit your Bachelor Party requirements– We specialize in Group planning with Group organizers to allow your party to lift off with maximum velocity and the minimum of hassles.  The planning stages may not always be fun but we insure that when it's time for take-off, all your runways will be clear and ready to roll!
10. We're not the only ones blowing our Horns– We don't like to brag (OK, we do…a little) but we've been featured on national TV, magazines and newspapers and what can we say?  We like the way we look and we hope you will too!
Make your Montreal Bachelor Party EPIC! Start building your trip now to guarantee an event you won't soon forget! Get instant price quotes here.