Montreal Hotspots
Montreal's Finest
Cours Mont-Royal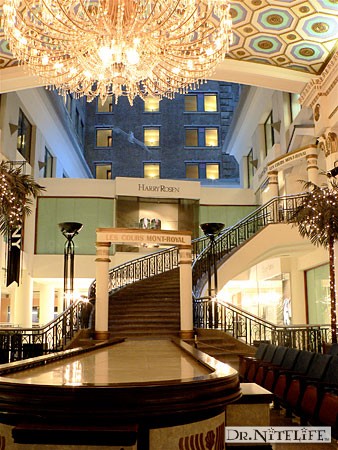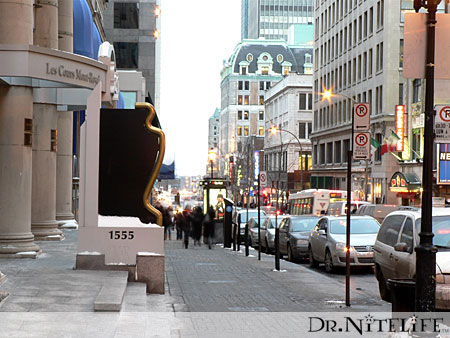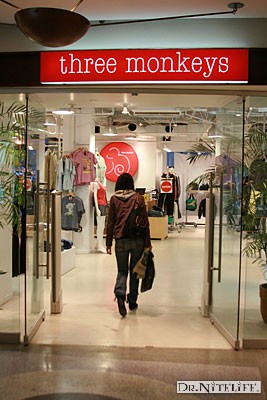 None of the other sections of the Underground City are quite as classy as the Cours Mont-Royal. It was once the Mount Royal Hotel, and much of the finishing remains intact. Complete with mahogany wood frames, columns, and sprawling staircases, it makes quite the impression. On the third floor there is a luxurious runway that is used to show off many of Montreal's trendy fashion shows. Above the long stage is the Cours Mont-Royal's piece de resistance, an immense beaded chandelier that hangs down from a remarkably tiled ceiling, all remainders from the Mount Royal Hotel.

On the lowest level, you'll find a handsome lot of interesting vendors at the food court. Continuing with the chic theme, the owners of this shopping complex have recently remodeled the eating area into a chandelier heaven, with a dozen beaded hanging lights drooping over tables and imitating the mall's classy environment.

Not to be outdone by its luxurious surroundings, the Cours Mont-Royal offers a unique shopping experience. While not quite on level with the established high fashion of close-by Ogilvy's, the stores of Cours Mont-Royal bring a selection of up-and-coming designers and labels that make it the trendy Montrealer's first choice in window shopping. From shoes to handbags, jeans to dresses, you can't help but be impressed with its line-up of stores on the cutting edge of fashion.