PLEASE VISIT OUR NEW SITES

Montreal Nitelife Reviews


Since 2001 we have serviced ~300 000 clients (the equivalent of 30 000 bachelor parties). We are the longest running company specialized in bachelor parties in Montreal under the same administration.

We exist to give our clients and bachelor parties experiences that they will never forget, and will be able to reminisce about 40 years from now.

Reviews are important to us. Of course, the most flattering review is when we get the calls starting with "You organized my buddy's bachelor party and it was amazing! He told me to call you". Thankfully and appreciatively, this happens often.

You'll notice we gave ourselves a 4.5 star review, and not a 5 star.

We didn't self-assess ourselves a 5 star because no company is perfect. As Rick R put in his 4 star (he then updated it to a 5 star) review of us, he had a phenomenal time the 3 times he booked with us, but he doesn't want us getting lazy on him!



A self-assessed 4.5 star gives companies a self-imposed goal to reach- perfection. Even when clients have the impression nothing could have gone better, we know what could be improved on to make it that much better next time.

These Montreal Nitelife reviews are from REAL clients, with their real pictures, and upon request, we can gladly show you their invoices to prove the authenticity of the review.





Montreal Nitelife Video Reviews
Montreal Nitelife Reviews from Google+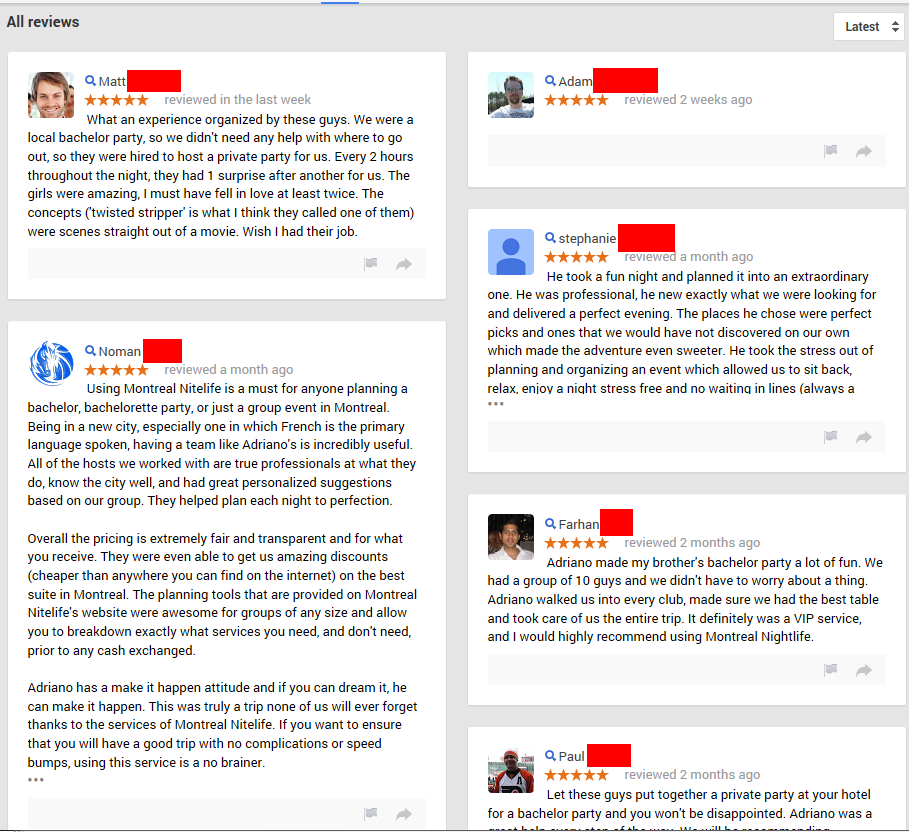 Click here to see all our Google+ Reviews
Montreal Nitelife Reviews from Yelp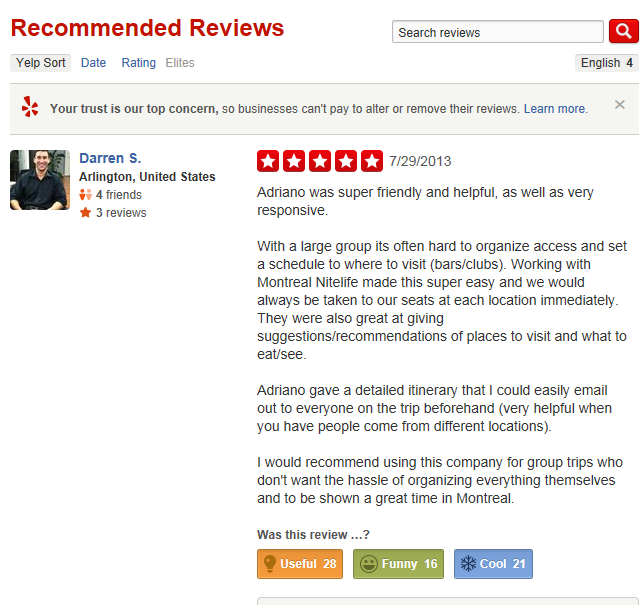 Montreal Nitelife Reviews from Text Messages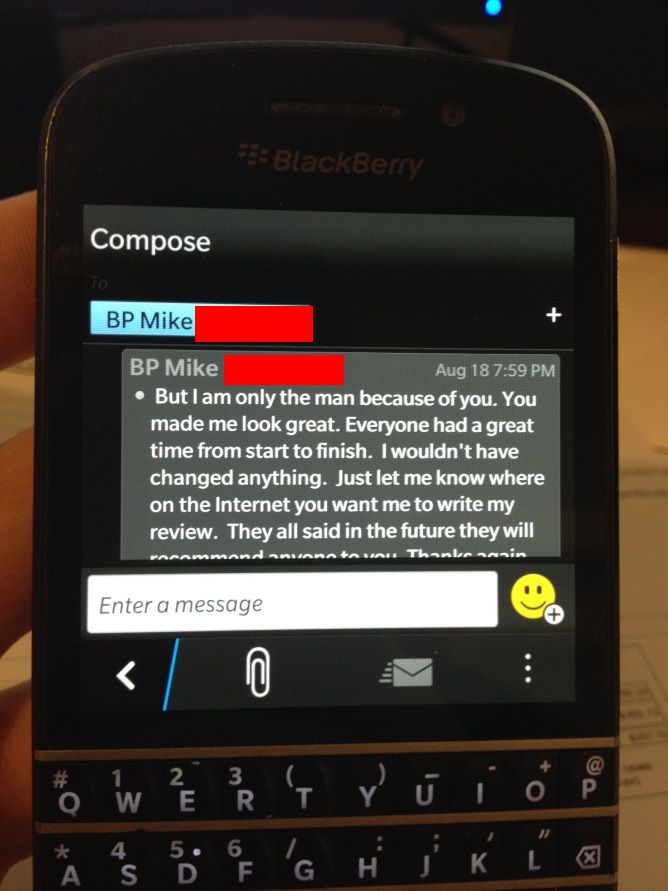 I am the man because of you. You made me look great. Everyone has a great time from start to finish. I wouldn't have changed anything.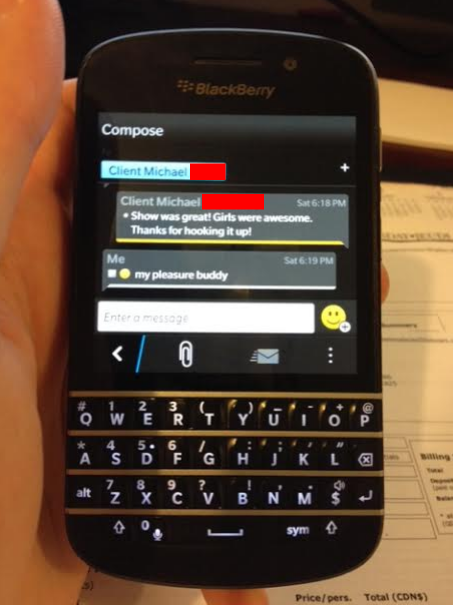 Show was great! Girls were awesome. Thank for hooking it up!




There are many, many more from all sources including privately sent e-mails, phone calls, and text messages.

We encourage feedback from potential clients and once they are serviced. Feedback helps companies understand what their clients expect and gives us the insight required to adjust our customer service expectations. We've listened to all our feedback since 2001 and continue to encourage and receive feedback by e-mail, Google+, Yelp! and more channels that we monitor.