PLEASE VISIT OUR NEW SITES

Montreal Hotspots
Montreal's Finest
Welcome to Crescent Street
Famous for all the right reasons
By : Anthony Branco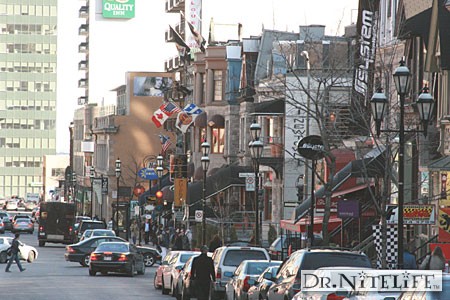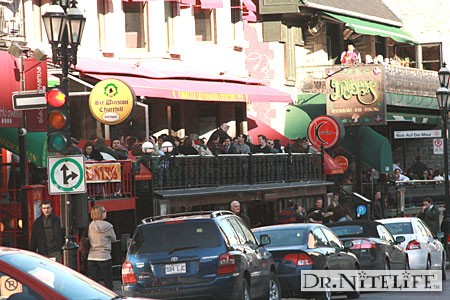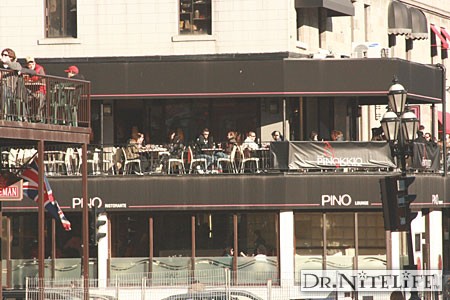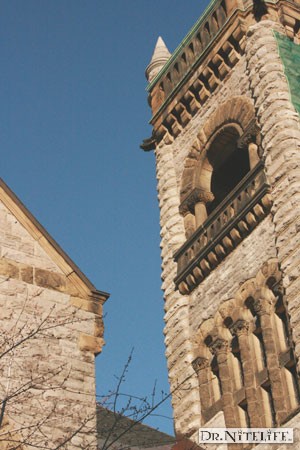 When considering the multiple nightlife hotspots of Montreal, choosing the right outing really depends on the visitor's preferred flavor. Montreal offers a unique twist to nightlife entertainment, as the city's offerings come in both English and French. Yet regardless of sector, street or style, the barmaids are always a standard part of Montreal's dazzling décor.
As a haven for singles and couples alike, recognize that fast-times always live on Crescent Street. Located in the western part of Downtown Montreal) and known as the party-place for English Montreal, Crescent Street extends north south over three blocks from Sherbrooke (north) to Rene-Levesque (south.
Some say that what Crescent Street is for Anglophones is along the same path as what St-Denis Street's Latin Quarter is for the Francophone population.
Encountering a group of Anglo-partygoers on St-Denis and French locals on Crescent is not a phenomenon, but when a small-street in the heart of Crescent's party area is named after famous Montreal Gazette columnist Nick Auf De Mar (father of rock musician Melissa Auf de Mar)…it would be safe to say that English is the front-running language of the street.
Just think, if F1 driver Jacques Villesneuve named his Crescent Street resto/bar/club "Newtown" (French for Ville-Neuve), don't you think he was trying to blend into the Crescent Street?
The top part of Crescent Street (in between Sherbrooke street and De Maisonneuve) features luxurious boutiques (jewelry, hair salons, art galleries, spas) for shopping. These high-end stores generate the art-culture of Sherbrooke Street, including Montreal's Museum of Fine Arts located on the southwest corner. The high-end fashion department store Holt Renfrew is situated on the southeast corner of Sherbrooke and Crescent.
With that out of the way, let the partying begin!
Keep in mind that while Crescent Street has a plentitude of party venues, the streets surrounding Crescent also feature restaurants, bars, supper clubs, nightclubs and strip clubs. To get a feel for those streets, please read our De La Montagne article.