Planning a New Year's Eve getaway is no easy feat. So many factors have to go into the final decision of where you should go, what you should eat, and whether you're willing to spend the year's final countdown in the company of those you don't really know.
Should you stay home and watch the festivities on your television? Whip up a quick meal for yourself or plan on eating granola bars all night? Take the guess work out of New Year's Eve and pay attention to these pros and cons of different aspects of the evening.
From where you should be to what you should eat, Montreal Nitelife Tours will help you narrow down and pinpoint the perfect New Year's Eve activities for you.
The Pros and Cons of Staying In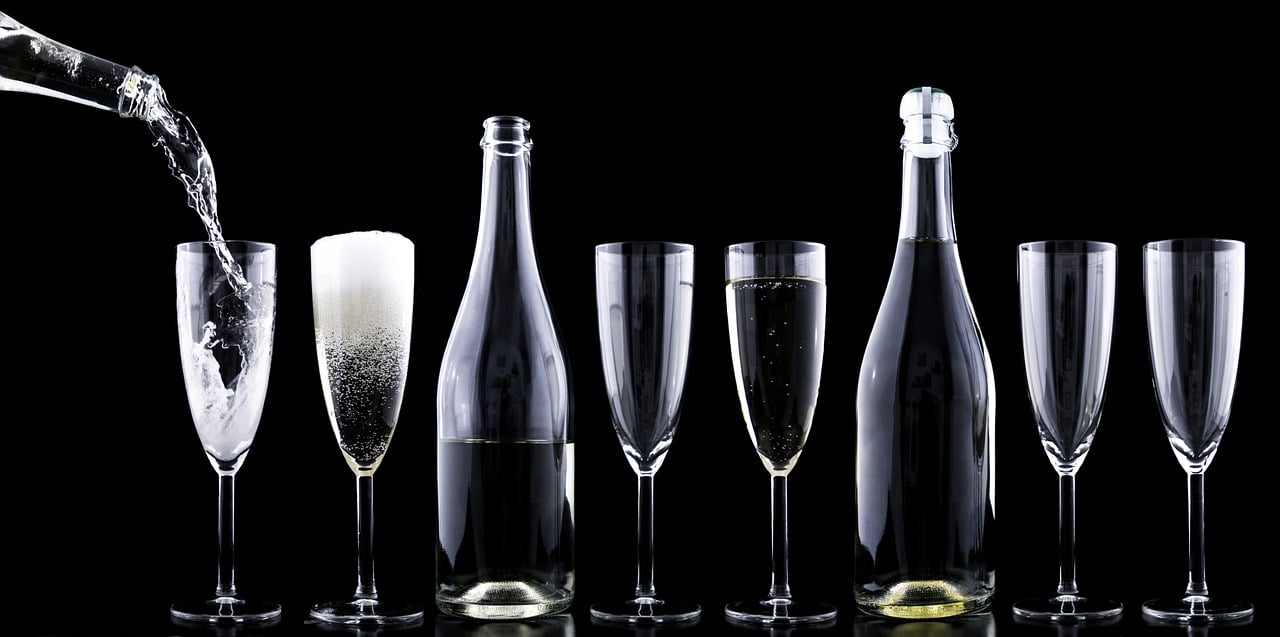 Looking to host a house party for New Years Eve 2011? It's a great idea as long as you're organized (but if you're not, we'll help you take care of that).
There are lots of reasons why staying in on NYE is an easier route, but there's also something to be said about the possible headaches you may endure by inviting everyone to your place. So here are some pros and cons to having a house party on New Years Eve.
Pros
You're in charge
If you spend New Years Eve out on the town, it's impossible to be in control of all the elements (weather, transportation, venue atmosphere, etc.), but when you throw your own house party, you're the boss. This can be a pro or a con (read further down).
Bigger guest list
If you're ringing in the New Year at a restaurant or a club, you'll have to keep your group at probably 20 people or less. However, a house party allows you to really expand your guest list.
Also, make sure you set an "RSVP by" date so you can stay organized.
Less transportation
Not only will you be able to crash at the party locale (your house), but if a few of your friends get too drunk to drive, it's easy to have people crash on extra beds, sofas or even the floor.
It's cheaper
If you put a BYOB notice into effect, everyone will bring their own liquor, meaning you're only responsible for the cost of your own drinks (which will obviously be significantly less than if you were drinking at a restaurant, bar or club all night long).
Cons
You're in charge
As the host of the party you're also responsible for your guests, and that means making sure no one is being careless or drinking and driving. If you need some help coordinating transportation for your New Years Eve 'do, then contact us – we can help arrange for cabs and more.
It's your house
Things can get pretty rowdy on NYE, and if you're worried about your beige carpeting or new couch, then maybe you should reconsider your plans of having an evening in.
There's no closing time
The bars and nightclubs may shut things down at 3am (or later at after-parties), but when you have a house party, there's only two ways it will come to an end – you kick the last stragglers out yourself or the police show up. Avoid this potential catastrophe by clearly stating a start and end time and ensuring everyone knows about it.
—
With all that said, if a house party is just too tame for you and a wild time is more your thing, New Year's Eve at a club is THE way to go! Check out our list of Montreal New Years Eve club parties here. Some clubs offer packages which include a table reserved for your group for a real VIP New Year's Eve experience in Montreal!
The Pros and Cons of Restaurants

Restaurants, particularly supper clubs like Time Supper Club, can be a great low-key New Year's Eve destination, and the experts at Montreal Nitelife Tours knows 'em all! No matter the type of group, a great restaurant can be the ideal place to countdown 2010. Here are the pros and cons of opting for a restaurant celebration.
Pros
Intimate
Some people are over the overcrowded, noisy club scene and prefer a subtler way of ringing in the New Year, and that's where restaurants are great. You can reserve a long table, a cozy corner booth or even a private room and celebrate 2011 with a fantastic meal.
Comfortable
There's no doubt that restaurants are usually a comfortable setting – the seating is great, the attire is usually dressy casual, and there isn't a lot of outside socializing, meaning you can enjoy uninterrupted time with good friends.
Special menus
For occasions like New Year's Eve a lot of restaurants opt to create a special menu for the evening. They tend to opt for the more popular dishes, taking all of the guesswork out of the festivities.
Easy access
Restaurants tend to have ample parking available to guests, and they also usually have some clout when it comes to getting a taxi quickly, even on crazy busy nights, so you can get to and from your destination with ease.
Cons
Alcohol is pricey
Whereas clubs and bars will offer specials on drinks, the mark-up on wines and cocktails at restos can be pretty substantial. A great alternative: look for a bring-your-own-wine or beer place.
Limited reservations
While the small setting may be a pro, the difficulty in getting a reservation, especially on a popular evening like New Year's Eve, can be tricky, so make sure you choose your restaurant ahead of time and make reservations way in advance (however, if you ask MNT to handle reservations, we can set everything up for you, right down to the table by the window).
Special menus
Yes, this point was listed under the "pros" section because there are definite pluses to choosing a restaurant for New Year's. However, it also means a more limited selection, which may make this a less appealing choice.
 The Pros and Cons of Nightclubs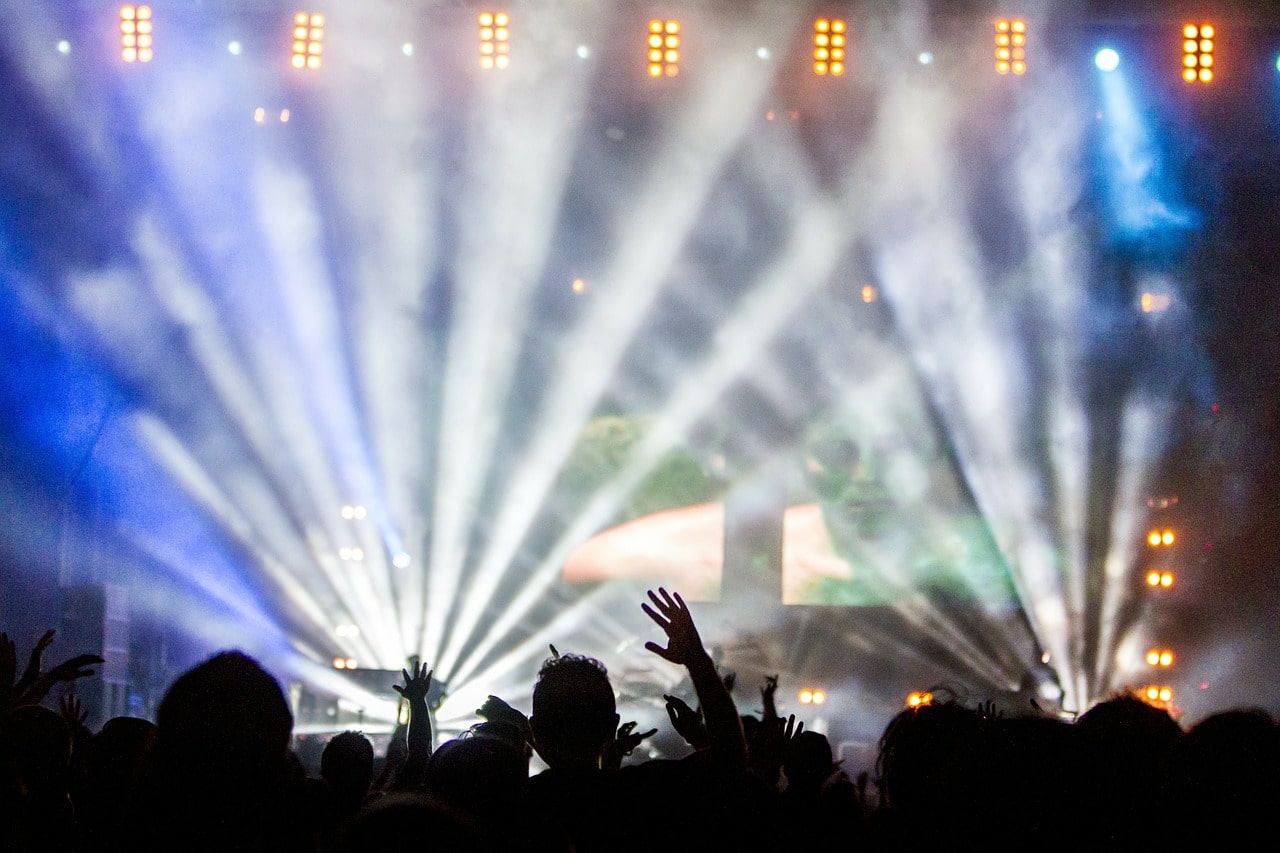 Nightclubs like Muzique definitely have their place on the social scene – they provide a limitless choice of beverages, always have some sort of entertainment (whether it's music piped through speakers or fed through musicians and amps), and there's often loads of people (ahem, women) to socialize with. And while they can be a great venue of choice for New Year's Eve festivities, they also have their downsides.
Ask a Montreal Nitelife Tours expert about the type of evening you're looking for (quiet, upbeat, etc.) and we can help you find the perfect club.
Here are some of the general pros and cons of choosing the nightclub route.
Pros
Non-stop entertainment
A club with no music is like a New Year's Eve with no plans – they just don't go together. You can pretty much guarantee that any nightclub you choose will have great tunes playing or a DJ spinning, so there's no excuse not to dance.
Endless drink options
Where a house party or a restaurant may be more limited in terms of drink variety, nightclubs tend to have full bars, meaning they can make you everything from a Slippery Nipple to a Cement Mixer.
Great pick-up locale
Because a nightclub atmosphere is cohesive to socializing and letting loose, they provide a great setting to also meet and mingle with the fairer sex. If the vibe is right there's no reason not to saunter up to gorgeous woman and randomly start dancing with her – your icebreaker is taken care of!
Usually centrally-located
Most nightclubs are situated on a main street or centrally in a city, meaning it's easy to get to and from the venue safely. Cabs are plenty and there's often access to public transit (a great option on New Year's Eve). House parties present a different challenge – you could wait hours for a cab to come out to you on New Year's.
Cons
Need to plan ahead
On any ordinary night you can just walk into any club, pay the cover charge and you're in. However, on New Year's Eve, when clubs plan special events, book certain celebs and DJs, or feature a special menu, sometimes tickets need to be purchased ahead of time or reservations need to be made. If you don't, your plans may fall to the wayside.
Cost
Again, weekend entrance fees to clubs usually run between $10-25, but on New Year's, because nightclubs have one-night open bars, evening tickets start at about $50. If it's a great club then it just might be worth it — especially if you plan on drinking an amount of drinks equal to your body weight!
No food
More nightclubs don't have a menu, so you'll have to make dinner plans before hitting the clubs. This means another reservation to make as well as additional costs for the overall evening. If you're having a house party, everyone can pitch in a minimal amount for food (or you can host a potluck) and then bring their own booze.
Crowded
Let's face it – New Year's Eve is the biggest and busiest night of the year for nightclubs, so don't expect lots of elbow room. The dance floor will be packed, the bar will be crowded and busy, and you may even find yourself waiting in lines to get into the club (even with a reservation), the bathroom, and at coat check.
Closing hours
Depending on the city, clubs have to close at a certain time, another con to going the nightclub route on New Year's. But if you host a house party, the party ends when you say so (or the police).
You're stuck
Once you've paid to get in, which is usually pricier on special nights like New Year's Eve, you can't just skip out to somewhere else if the party is lame. So if you're planning an evening at a particular place, make sure they'll have the type of music and crowd that you're looking for.
With all that said, if a house party is just too tame for you and a wild time is more your thing, New Year's Eve at a club is THE way to go! Check out our list of Montreal New Years Eve club parties here. Some clubs offer packages which include a table reserved for your group for a real VIP New Year's Eve experience in Montreal!