New Year's Eve is one of those holidays where it's almost strange that it is a holiday. The transition from one year into the next may not seem like a big deal, but we've all had a hand in making it one of the greatest evenings of the year!
To see just how important New Year's Eve is around the world, here are four "Top 5" lists that show how it's erupted into an evening of partying and good times across the globe, from the traditions we've adopted to the best cities to celebrate in.
Top 5 New Year's Eve Traditions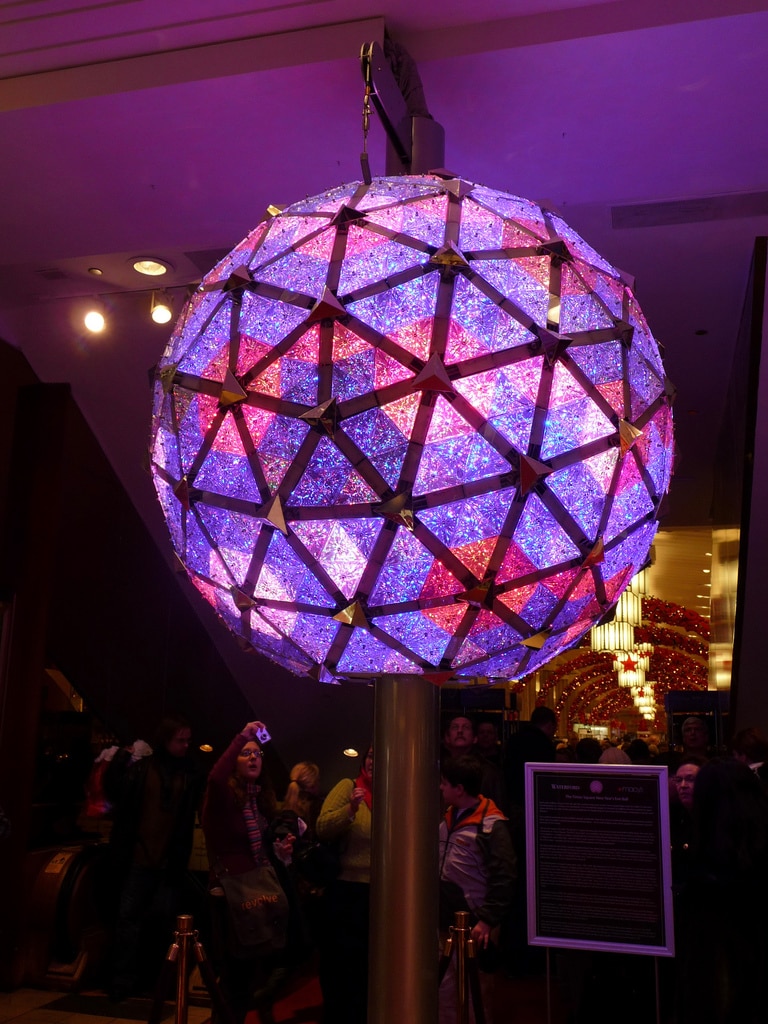 Why do we all burst into song when the clock strikes 12 on New Year's Eve, then kiss the person closest to us before watching the fireworks show? Well, because it's tradition. NYE is rooted in various customs, but here are the most popular New Years Eve traditions.
Singing Auld Lang Syne
Written in 1788, this familiar New Year's Eve tune became a Scots tradition first, and before long, everyone around the world was singing this festive diddy at the stroke of midnight. In fact, Canadian band leader Guy Lombardo is the one who usually gets credit for making the song so popular after using it in his radio and television broadcasts on New Year's Eve for many years.
Need a little help with the lyrics? Go here for some guidance. Now you don't have to shy away when everyone begins singing Auld Lang Syne.
Kiss at midnight
Tradition states that kissing someone at midnight ensures a year of happiness and prosperity – and if you don't lock lips with anyone, you're doomed to 12 months of loneliness. Either way it's a great excuse to latch on to that hottie standing next to you and planting one on him/her. After all, you want to start 2011 off right!
Making resolutions
There's no better time than New Year's Eve to reflect on the passing year and set some goals for the coming one. People have been making NYE resolutions for decades, and it's obvious by the increase in gym memberships in January and February.
Although most people don't tend to carry out their New Year's resolutions, make 2011 different by setting realistic goals and keeping a copy in your wallet so you can refer to it throughout the year.
The ball drop
All the way back in 1906 Adolph Ochs, who was the publisher of the New York Times newspaper, dropped an illuminated globe from the top of his building in Times Square – and hence the annual ball drop in NYC began.
Whether you're lucky enough to experience New Year's Eve in the Big Apple and watch the ball drop in person, or you're tuning in from home or watching it from the nightclub/bar, it's a sight to be seen – NYE just wouldn't be the same without it!
Fireworks
Noisemaking and fireworks on New Year's eve is believed to have originated in ancient times, when noise and fire were associated with warding off evil spirits and bringing people good luck. Today there are fireworks shows in Las Vegas, San Francisco, London, Dubai, Sydney, and more. Catch a show from a party cruise boat, a rooftop terrace, or get a bird's eye view from the street below.
Top 5 New Year's Eve Activities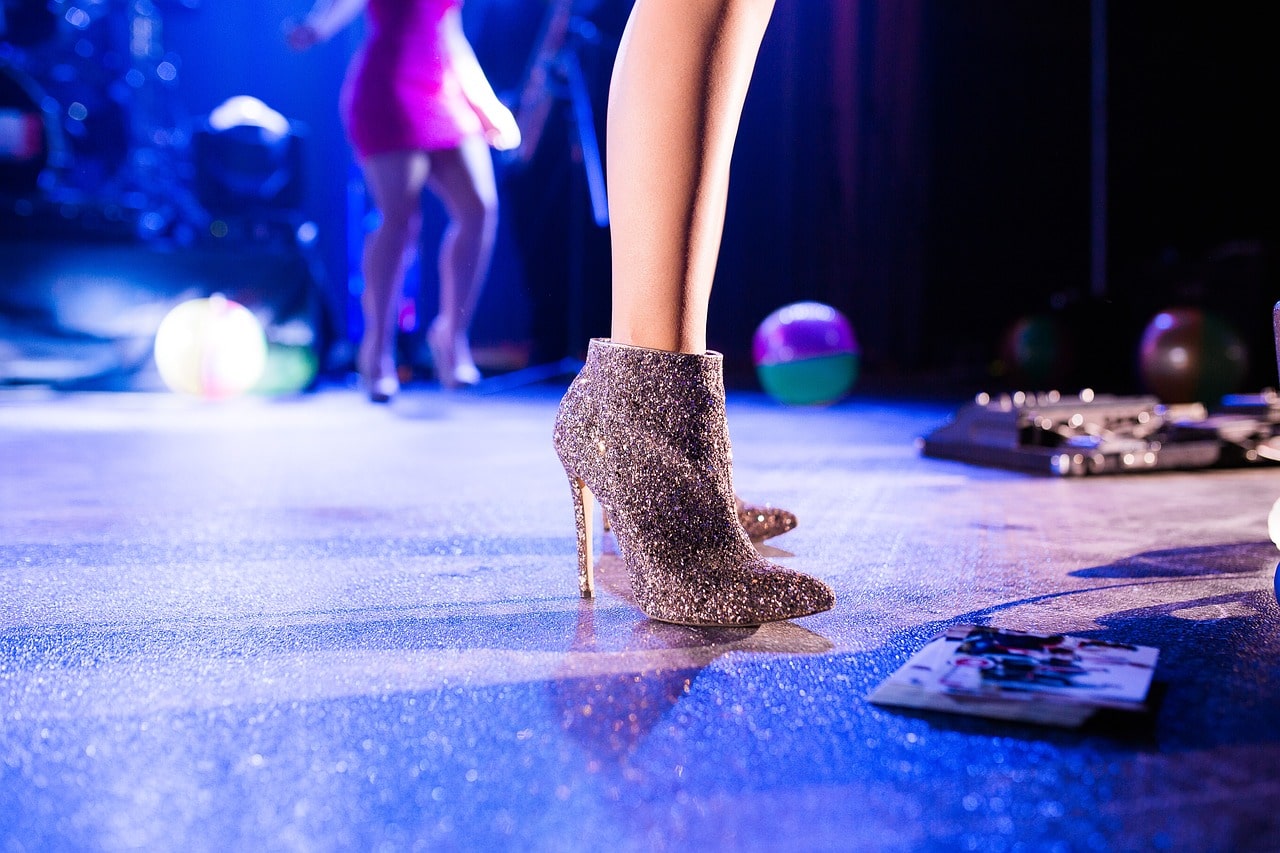 Everyone wants to do something "special" for New Years Eve – after all, you want to start a new year off right! There are always loads of things planned for this coveted evening, so if you need a little help, here are the top 5 New Years Eve activities.
Bar-hopping
The more popular bars will be extremely busy on NYE (but Montreal Nitelife Tours can take care of that and reserve a table for you – just give us a call!), but they usually have an open-door policy, meaning you might pay a cover charge but you can come and go as you like.
This venue is best if you're looking for an evening of drinking and socializing.
Fine dining
Looking for a more sophisticated New Years Eve? Then why not indulge a little and have dinner with friends at that new upscale restaurant you've been dying to try out? Restaurants definitely require reservations on NYE (which we can take care of), but enjoying a great meal is the perfect way to kick of 2011.
This venue is best if you're looking for a quieter, more laid-back night out with a smaller group. Check out our list of Montreal New Year's Eve Dinner parties.
House partying
God bless the brave host who plans a New Years Eve party at their home! It's definitely the cheapest way to go (just BYOB) and it's a lot more casual, meaning no pressure to dress to the nines or interact with strangers. Feel free to let loose but keep your wits enough to not destroy the host's home.
This venue is best if you're looking for an easy, stress-free evening amongst friends.
Clubbing
Most clubs plan special "themes" for New Years Eve, meaning they bring in slews of guest DJs, pass out party favours (like hats and noisemakers), and some even offer custom menus for midnight noshing. Hitting a club can sometimes be cheaper then, say, going the bar or restaurant route because they often charge one flat rate for open bar and all the extras, meaning you know exactly what your night will cost you. This venue is best if you're looking for a rowdy sweaty soiree tearing up the dance floor.
Check out our list of Montreal New Year's Eve nightclub parties.
Parking
A lot of city parks and other public spaces play host to loads of great activities, from outdoor concerts to fireworks shows, fairs, and more. Admission is often relatively inexpensive (if not free), the atmosphere is relaxed, and there are lots of people to meet and mingle with.
This venue is best if you're looking for a fun, let-loose kind of night.
Top 5 New Year's Eve Cities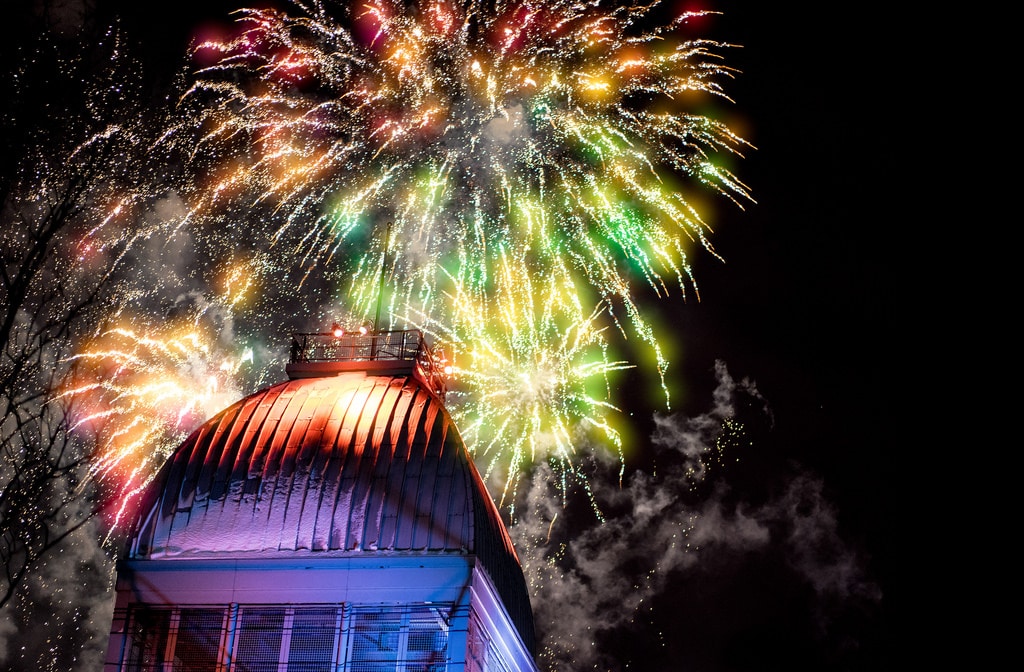 Great cities love great excuses to party, and there's no better reason to throw an amazing shindig than on New Year's Eve. While different places have their own unique customs to ring in the new year, they all have one common goal – to kick off 2011 right! So here are the top 5 New Year's Eve cities who know how to celebrate in style.
New York City, New York
The Big Apple – is there a city with more character? The bright lights, the endless array of venues, the beautiful people – NYC really is the city that never sleeps. Hosting probably one of the largest and more famous New Year's Eves in the entire world (the iconic ball-drop in Times Square), New York City is more alive than ever at the stroke of midnight. Almost every venue hosts a great party, from restaurants and night clubs to outdoor events held at one of the city's many parks.
Montreal, Canada
Probably the country's most eclectic and stylish hotspot, Montreal and NYE go hand-in-hand, and the experts at Montreal Nitelife Tours can set everything up for you. Celebrate at one of the many posh supper clubs located along St. Laurent Street, dance the night away at a dazzling downtown club… the choices are endless! Buy Montreal New Years Eve tickets here!
London, England
Don't under-estimate this prim and proper place – Londoners know how to party, especially on New Year's Eve. With sophisticated soirees and rowdy pub crawls, there's always something exciting to do on this milestone evening. Take a Thames River cruise, blow your horns at the new Sky Bar is Westminster, or welcome 2011 at a hotel party at The Brewery – just remember to book your venue ahead of time.
Miami, Florida
Miami's got it all – surf, sand, a bevy of gorgeously tanned women, and the best part: there's no shortage of excellent lounges and nightclubs to check out on New Year's Eve. In addition to the slews of hotspots along infamous Ocean Drive, there are NYE 'dos at the renowned club Mansion as well as Sobe Live, Cameo (with performer Drake), and, of course, the Hard Rock.
Tokyo, Japan
There are endless parties that go down on the other side of the planet in Tokyo at the stroke of midnight, from the Zojoji Temple Countdown where balloons and papers for wishes are handed out to loud, whimsical parties at Universal Studios, complete with a fireworks show and live music. We found dozens of other parties for New Year's Eve, where you can catch a comedy act, see a nighttime dolphin show, go to parades, and so much more.
Top 5 New Year's Eve Parties Around the Globe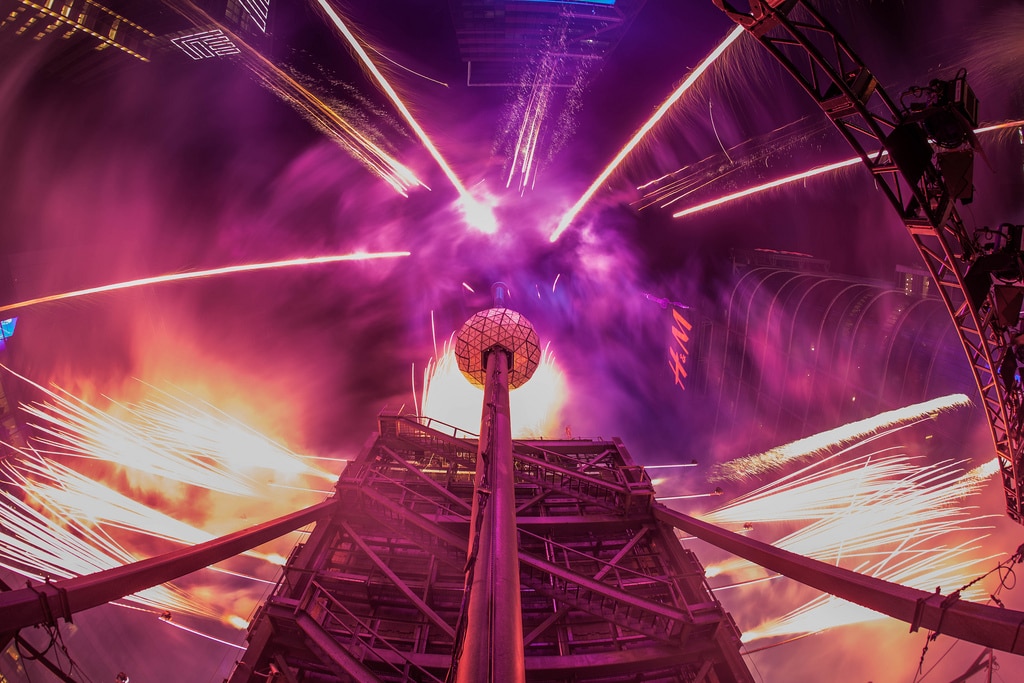 Major metropolitan cities across the globe play host to some of the biggest events of the year in honour of the New Year. With countless activities to mark the special event, we've whittled it down to these top 5 New Years Eve parties.
Montreal, eh?
Yep, that's right – Montreal is definitely one of the sexiest hotspots to ring in the New Year. With sophisticated supper clubs, topnotch bars and pubs, as well as some of the world's most renowned dance clubs, the entire city pulsates on NYE.
For 2017, buy your New Year's Eve tickets for parties at Medley or Muzique, or opt for something quieter and more reserved at the restaurant BBQ Montreal.
London mate!
There's no better place to be at the strike of midnight than sitting atop London's Eye, the enormous ferris wheel along the Thames River. In the capital of England you'll find every type of New Year's Eve 'do you could imagine, from outdoor fireworks shows to hopping pubs and rowdy dance clubs.
Check out the Medieval Banquet at Tower Bridge, take a dinner cruise on the Silver Sturgeon or the Silver Barracuda, or party at some of the posh establishments in Soho.
Down Under
Hit up Sydney, Australia for New Year's Eve and be the first to welcome 2011. From sexy contests to huge outdoor parties, this city does it all. And there are tons of activities also planned for New Year's Day.
You don't want to miss the annual Miss New Year's Eve competition or the huge fireworks display at the harbour.
Pearl of the Orient
Hong Kong is a busy city on an ordinary evening, so imagine the chaos on a night like New Year's Eve! There's a huge countdown event and fireworks show at the harbour, not to mention the endless array of NYE parties at hotel restaurants, evening cruises, bars and clubs.
Hong Kong is anticipating a bigger New Year's Eve crowd than ever before, and with limited space at venues, hopeful party-goers need to reserve in advance.
NYC baby
Is there a more exciting place to be on NYE than the Big Apple? Host to probably the most popular and most renowned New Year's Eve party in the world, the city that never sleeps stays up all night (waaaay after the big ball drops) sharing good tidings and cheer with their fellow New Yorkers (and the countless number of tourists who flock to Times Square to countdown to the New Year).
New York City is planning the annual ball drop, where more than one million people are expected to attend. There are special All Access passes available to get you into one of the many venues participating in the festivities.