Got yourself put in charge of planning this year's New Year's Eve get together? We get it, it's a stressful endeavor. Getting people together for any occasion always winds up being a nightmare, but this isn't a random Sunday in June. This is New Year's Eve, one of the biggest days for partying and for cities like Montreal to be completely packed with people.
Regretting ever taking on the task? Don't! Just listen to us and you'll be partying in Montreal with your loved ones and friends in no time, forgetting all about the many, many shots of vodka you had just while trying to bang out the perfect New Year's Eve party.
How To Be a Group Organizer for New Year's Eve

If it's your turn to take a stab at being a group organizer for New Year's Eve, there are a number of things you need to take care of, especially if you're traveling for the occasion. So here's a quick checklist to help you out.
Stay organized
Keep lists with all of your to-do's, guests, the itinerary and more. If you've offered to organize the evening's festivities, then you've also agreed to stay on top of things. This is really important if you and your group are going away for New Year's – there are lots of details to arrange. Go to Montreal Nitelife Tours and call them to help you keep everything in-check. They've organized 20 000+ groups over the last ten years… probably 1 or 2 more times that you!
Find something for all
Since you're working with a group, then you need to try and find something to do or somewhere to go that everyone will enjoy. Sure, you can't please everyone, but find a restaurant with a good variety of menu options, a bar/club like Electric Avenue with a range of music, and more.
Montreal Nitelife Tours knows just about every venue in Montreal and all surrounding areas, so consult with one of our experts to help find the best activities for the evening. They will give you all the info about party sizes (200 vs 3000 people), open bar vs pay bar, distance from your hotel, etc.
Keep everyone in the loop
Although you're the group organizer, that doesn't mean you should make all the plans without consulting the attendees. So be sure to keep everyone updated on the plans, from start to finish.
Call ahead
Don't just presume you can pop into any late-night venue and get in, especially on New Year's Eve. New Year's festivities require prepaid tickets to get in… so make sure you have your tickets for the bars, nightclubs, or lounges ahead of time and you'll be able to go there with no problems. Montreal Nitelife has an inventory of every party in the city, so it makes your life as an organizer much easier…
Make reservations
If you forget to make reservations (on one of the busiest nights of the year), your group won't be too pleased. It's one of the most important jobs as group organizer – if a place requires reservations to get in, make 'em!
Again, with all the connections of MNT, we can take care of all the reserving, from the venue to the table to bottle service. We'll provide you with all the confirmation info so that everything is set for the night.
Organize transportation
Safety comes first, especially on New Year's Eve, so transportation has to be planned before the big night. Will there be a designated driver, will everyone take cabs, or is public transit an option? These are all questions you should have answers for before the partying begins. Ask us for help – we'll make all the arrangements.
Last call
Make sure to notify all the guests just prior to New Year's Eve to give them a rundown of the plans. Include all times and addresses of the evening's details. Include people's cell phone numbers so everyone has a way to keep in touch.
Planning a New Year's Eve Party in Montreal?
Check out our list of Montreal New Years Eve club parties here. Some clubs offer packages which include a table reserved for your group for a real VIP New Year's Eve experience in Montreal!
Or if you want a turn-key "VIP Montreal NYE Experience", we can handle organizing for you.
Decide Who's Going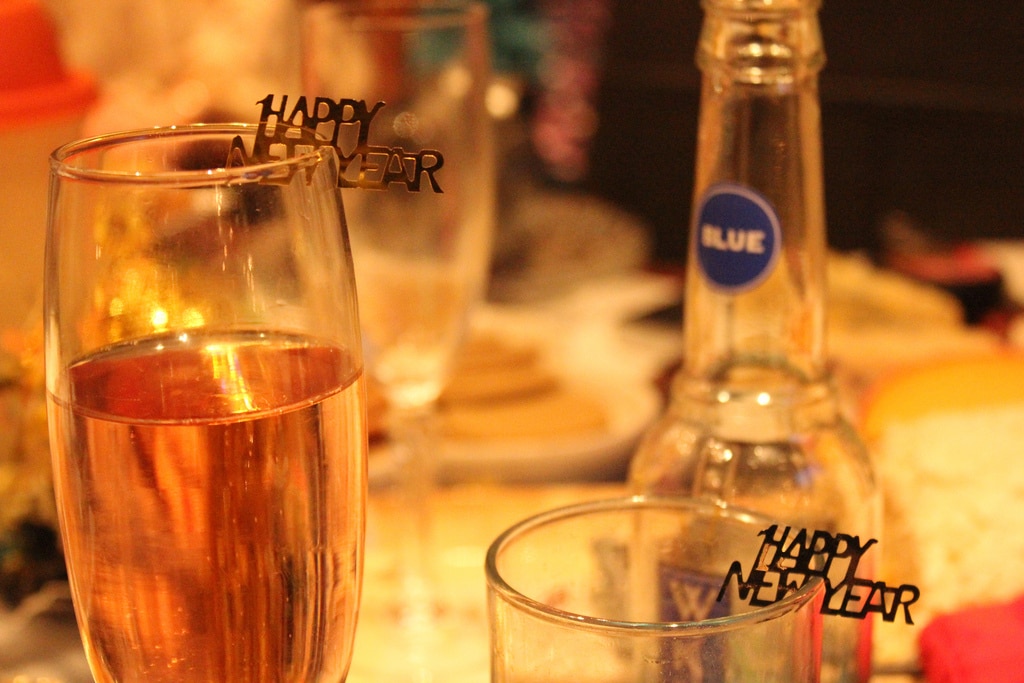 Trying to figure out who to invite (and who to avoid) for this year's New Year's Eve party? Our tips can help:
Set a limit
What's the maximum number of people you can invite? If you're organizing a house party, maybe that number can be higher, but if you're arranging dinner reservations and an intimate pub party, or a weekend getaway, perhaps it's best to keep numbers at a minimum.
Write it down
Put pen to paper and write down all the names of the guests. That way, as RSVPs come in, it will be much easier to track the final headcount.
Want to simplify things even more? Keep an eye out for Montreal  Nitelife Tours' invitation widget to create a guest list, send out invites, track RSVPs, and much more.
Extras?
Figure out if people can bring a date/friends – it will probably be the number-one request of attendees. If you think most people will want a few friends in tow, then keep the original guest list smaller.
Send out invitations
Either paper ones in the mail (a very formal way to do it in our technological day and age) or via email/social networking. That way no one can say they weren't aware of the evening's plans.
Give an RSVP-by date
You have reservations to make, transportation to arrange, possible travel arrangements, and more. You need to know if you're organizing a New Year's Eve party for eight or 25 people. Insist that people RSVP.
Always account for a few extras
Inevitably, even if you're the most organized of party-planners, unexpected guests will show up. So when you're making reservations, add two to four to the final headcount just in case.
Always account for a few last-minute cancellations
This may not be an option if you're going away for New Year's, so make sure all invitees are aware of cancellation fees. Also, don't be surprised when someone who swore up and down that they'd be at your party fails to show up – the holidays are a busy time for everyone and sometimes, last-minute cancellations are unavoidable.
Confirm all reservations the morning of
Before your party arrives for the activities, give the restaurant/club/lounge a quick call the morning of New Year's Eve to ensure everything is set and everyone is accounted for. Or ask us to take care of this last-minute detail.
Planning a New Year's Eve Party in Montreal?
Check out our list of Montreal New Years Eve club parties here. Some clubs offer packages which include a table reserved for your group for a real VIP New Year's Eve experience in Montreal!
Decide Payment Plans Ahead of Time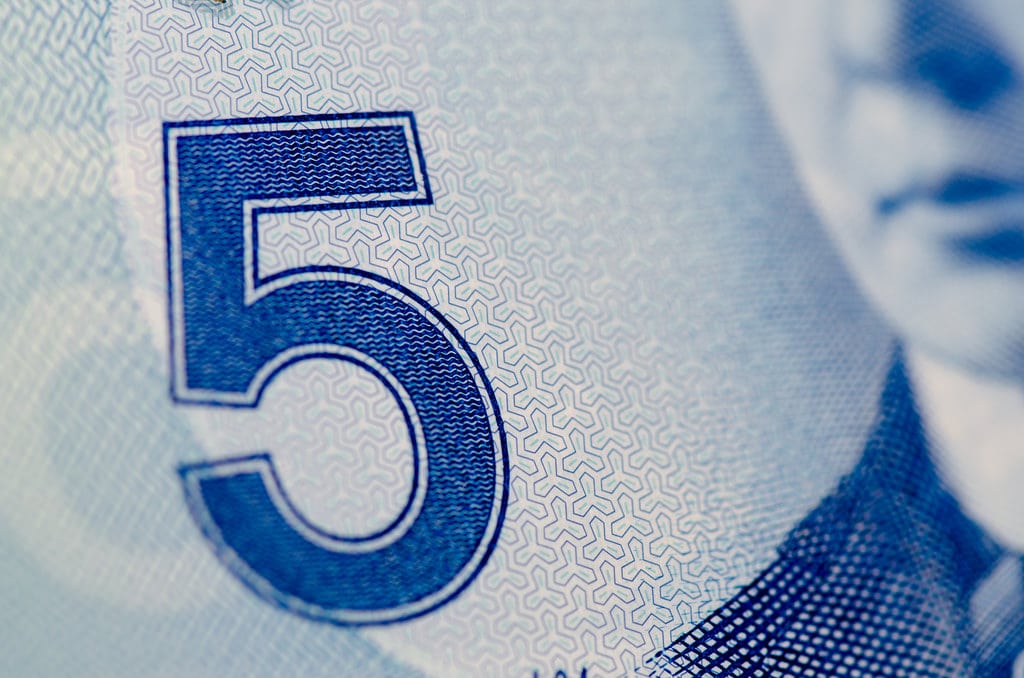 Organizing a New Year's Eve bash, whether on home soil or aboard, comes with plenty of to-do's, and one of the more touchy and sensitive topics is that of payment – what will the plans entail monetarily? Who owes what and by what deadline? Are there deposits that need to be collected?
So here are some tips to figure out New Year's Eve payment plans.
What are the costs?
If the plans involve a busy evening itinerary, you'll need to estimate what the various costs will be (i.e., dinner at a restaurant, cover charges at clubs, and more). A Montreal Nitelife Tours expert can assist with this.
What does each attendee owe?
Provide everyone in the group with a guesstimate of what the cost will be per person. Again, it's pretty easy to work out costs for an all-inclusive destination, but if you're going somewhere for the weekend or on New Year's Eve, additional costs will have to be worked out.
Are there any prepayment costs?
Some hotels/all-inclusive resorts require a down payment to hold a reservation. This may also be true for certain modes of transportation, such as a limo, or if you're hiring a caterer for a home party.
What are the taxes and extra fees?
There can always be hidden or undisclosed charges that places aren't upfront about – avoid this hassle by asking the person taking the reservation what the hotel amount is including all taxes and fees. Hotels, buses, and flights all charge tax, so don't let these unforeseen costs surprise you. You will never get any surprises with Montreal Nitelife Tours… all the costs are displayed and there is no "fine print."
What are the payment deadlines?
Each person in the group should be well-aware of all necessary payment deadlines, so ensure you give everyone enough advance notice so they can start saving funds and get them to the collectee in enough time (more on that later).  Don't be shy to send out a few reminder emails leading up to these deadlines.
What are the payment options?
When you're informing everyone of the payment deadlines, also let them know how they can pay for things (i.e., check, cash, etc.). The last thing people want when getting ready for a fantastic New Year's Eve party or getaway is a surprise regarding payment.
Who will be in charge of collecting funds?
It's easier if one person is in charge of collecting funds rather than leaving the responsibility to each individual person – inevitably someone will do something wrong and put a damper on the plans. Since you've taken charge of organizing the activities, then it's only fair to nominate another member of the group to take on this task. (Make sure it's one of the more reliable people of the group!)
—
The Bottom Line: if you want an easy and convenient way to get things going for your Montreal trip, let us organize a New Year's Eve party in Montreal and take care of the details for you — we're the "Travel to Montreal" experts!
(If all you want are Montreal New Years Eve tickets, we've got you covered too: check out MontrealNewYearsEve.com )
Securing Reservations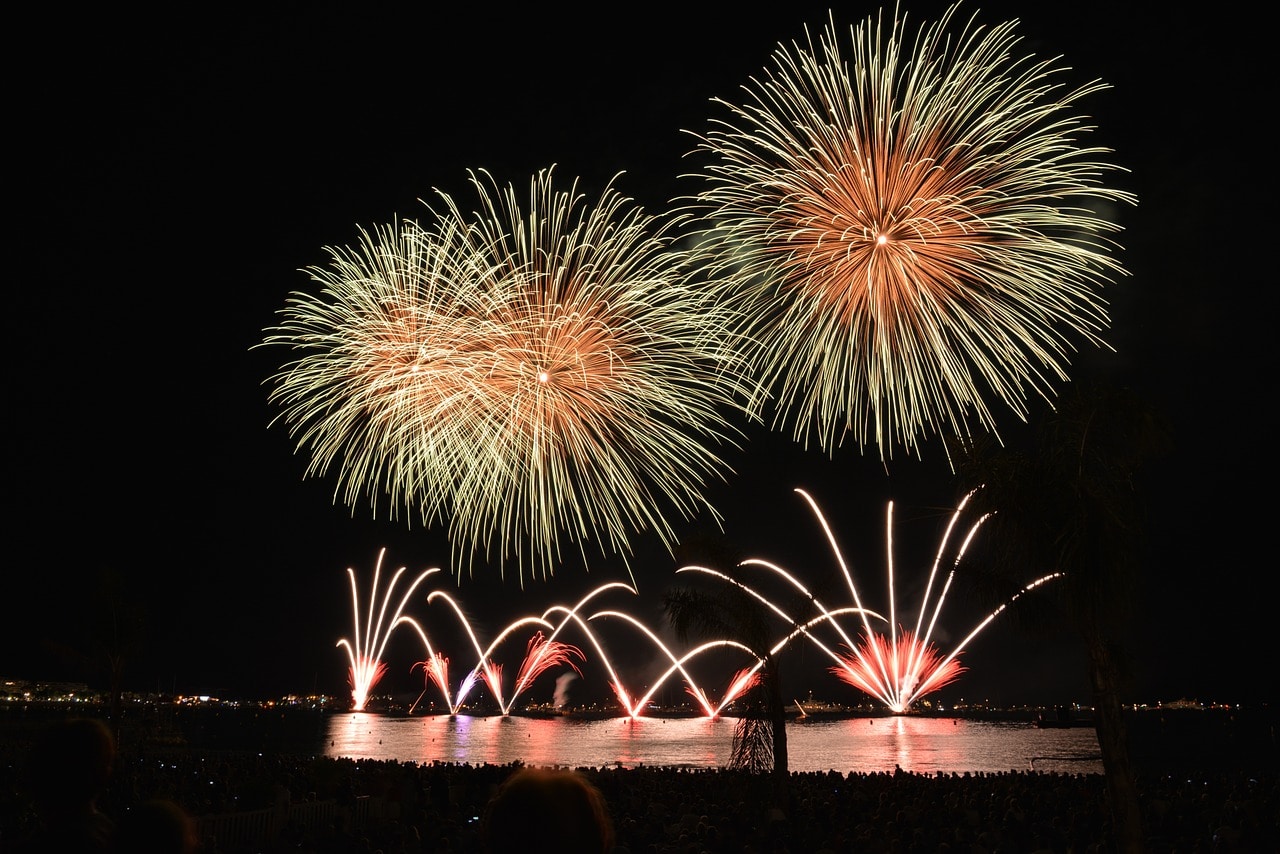 If there was ever a day you were extremely organized for, let it be New Years Eve. Probably the busiest night of the year for venues of all kinds (restaurants, bar, clubs, lounges, etc.), reservations are almost a must when it comes to ringing in the New Year.
There are certain things to keep in mind if you're the one responsible for booking things (or, you can always ask Montreal Nitelife Tours to take care of this tedious task). Here's what you should remember when you're making reservations for New Years Eve.
Final headcount
Places won't be very flexible when it comes to reserving – you can't give them a headcount that is vague (like "between 8-14 people"). Most places that take reservations on NYE have limited space, meaning you need a final tally for the number of guests, so start planning early and enforce an "RSVP by" rule.
(You can organize the festivities, including the invitations and guest list, on Montreal Nitelife Tours' website).
Time crunch
Restaurants have to get people in, fed, and out in a certain time frame, so they're not very tolerant of late arrivers. In fact, many places will cancel a reservation if the entire party isn't there within 15 minutes of their booked time. Make sure the venue is clear on when they expect everyone to arrive, and also tell guests that they absolutely have to be on time.
Time frame
There are a lot of restaurants that also have a "time limit" in terms of how long you can stay and mingle at their establishment. Because they have other bookings, they'll have to hurry you along within a certain amount of time. Ask the person taking the reservations if they enforce such a rule… sometimes you have an hour and the waiter will rush the orders and food to get you in and out quickly. You may not appreciate the hurried-ness on New Years Eve.
Specifics
If you and your group are hoping to have a table at a club or if you want a specific table at a downtown restaurant, you need to specify this when you're making the reservations with the maitre d'. It's tricky to be particular on this busy night because everyone wants the VIP treatment on New Years Eve (so, stop sweating the small stuff and give Montreal Nitelife Tours a call – our connections will ensure you get everything you want on the big night).
Diets
You need to double-check with guests to see if any of them have any special dietary requirements – are there any vegetarians in the group (make sure the restaurant offers a few meatless dishes), diabetics, people with allergies, etc.? Ask the restaurant if they can accommodate these custom requests.
Identify yourself
With so much going on on New Years Eve, there can be a lot of confusion, so after making the reservations ask if there's a confirmation code for the booking and what the procedure is upon arrival on NYE to check in. Also get the name of the person who made the reservation (in case there's any problems at the door).
Tell Everyone the Plans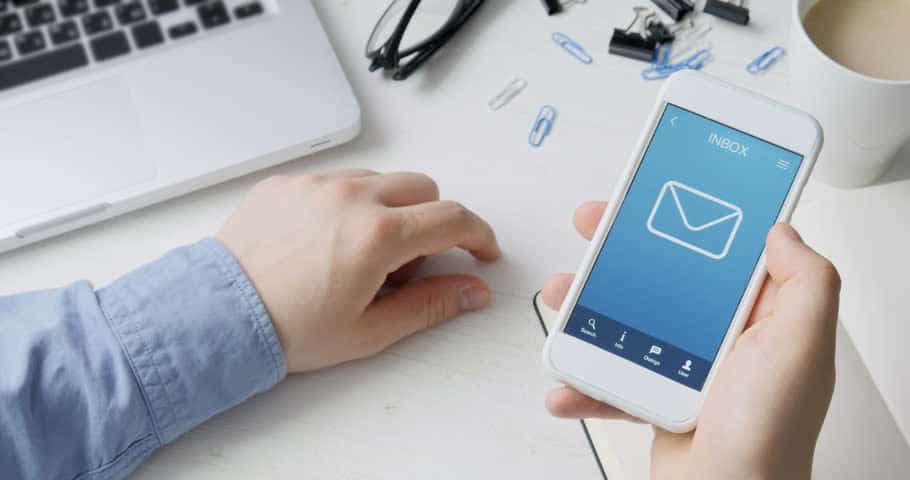 As the group organizer you have to keep everyone on the up-and-up when it comes to the itinerary. Share info about New Year's Eve plans by reading the tips below.
The 5 Ws
Once you've decided on the who (guest list), what (what will the plan be – stay local or jetset somewhere new), when (dates and times), where (the venues), and the why (because it's New Year's Eve!),  you're ready to start moving forward with the plan-making.
Reservation info
Gather coordinates for the restaurants, clubs, or bars that are on the itinerary and make sure that all of the attendees are very clear on where they're going. Do this after speaking with someone at  Montreal Nitelife Tours. Do you really want to study 400 nightclubs, or 4000 restaurants? These guys know them all, and can easily narrow down which places you will enjoy most based on your client profile.
Transportation services
Driving, busses, taking a flight – how will all the guests get to where they're supposed to be? How everyone is getting from place to place needs to be planned ahead of time, even if you're spending New Year's Eve at your homebase. Make sure everyone is accounted for and that all the guests know how they're getting her, there and everywhere. Check in with a MNT expert to help with all these details.
Packages
If the group has voted on an out-of-town celebration, there are lots of travel packages available that include all the necessary expenses – accommodations, transportation, food, and alcohol, and MNT can provide you with all the options, at guaranteed lowest prices. There are also a number of supper clubs and nightclubs that offer similar all-inclusive packages, such as food, drink and admission. Keep everyone in the loop about these great New Year's Eve deals.
Share that info
One of the easiest ways to post all the necessary deets is to create a Facebook events page for the New Year's eve itinerary. It will help you keep track of guests as well as share info on dates, times, venues, and more.
Create a group in your address book with all the attendees coordinates and email the group with all the latest info. Make sure you're using personal email addys – not work ones!
If there's a tech-savvy one amongst the group, nominate them to create a simple website. There are also lots of free sites that will host basic websites. It's an easy way to get all the New Year's Eve details out there to the party.
Managing feedback
When you're organizing a trip or a jam-packed evening for a group, you're going to inevitably receive opinions and feedback. Don't necessarily give everyone too many options for activities – keep things simple by making plans for things that the majority of people will enjoy and then it's up to the possible attendees to decide whether or not they want to participate.
Stay in touch
Don't think that notifying guests one or two times is enough – we all have a bad habit of accidentally deleting emails and links and quickly falling out of the cyberspace loop. So ensure you regularly notify all the attendees for the weeks leading up to New Year's Eve.