There's a unique venue in Montreal that you may not have the privy of enjoying back home, which means it should definitely be on your radar. They combine the best of many worlds, deliver on an evening you won't soon forget, and have that Montreal flare that you traveled all the way to Canada to experience.
Known as Supperclubs, they may sound intimidating, maybe even a little too casual for your tastes, but it's one of those things that you should try before you knock it. Chances are, Montreal's Supperclubs are not going to be what you expect them to be and will wind up being a great addition to your weekend getaway.
There are plenty to enjoy all throughout Montreal , but before we dive into which Supperclubs you're going to want to try, you really should know what it is we're talking about.
What is a Supperclub?
Supper Clubs offer a whole new dimension of nightlife in Montreal, in that they pair a posh dinner service with a DJ-fuelled club scene into one crazy-hectic party-filled night.
Supper Clubs in Montreal are done right – and the originals have spawned copycat establishments in cities nation-wide.
As restaurants, they offer sensational scenery for fine dining, and as nightclubs, their party status is legendary.
Clients can dine, or party after 11pm – or better yet, both. Supper Clubs are one of the influential aspects of Montreal nightlife and lower St-Laurent is home to five of the cities finest.
The Best in Montreal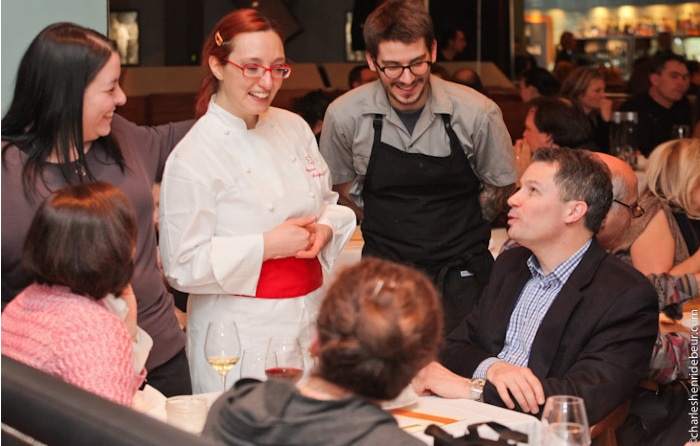 The supperclub is really the best of both worlds – it's a restaurant with terrific meals but they also play fantastic tunes to give it more of a nightclub feel. Montreal is notorious for its eclectic array of posh supperclubs, which are each known for different things such as their food, atmosphere and varying price points. These unique venues vary in taste and crowd, but they all have something incredible to offer. So here are a few supperclubs in Montreal with a quick list of what they're known for.
Mechant Boeuf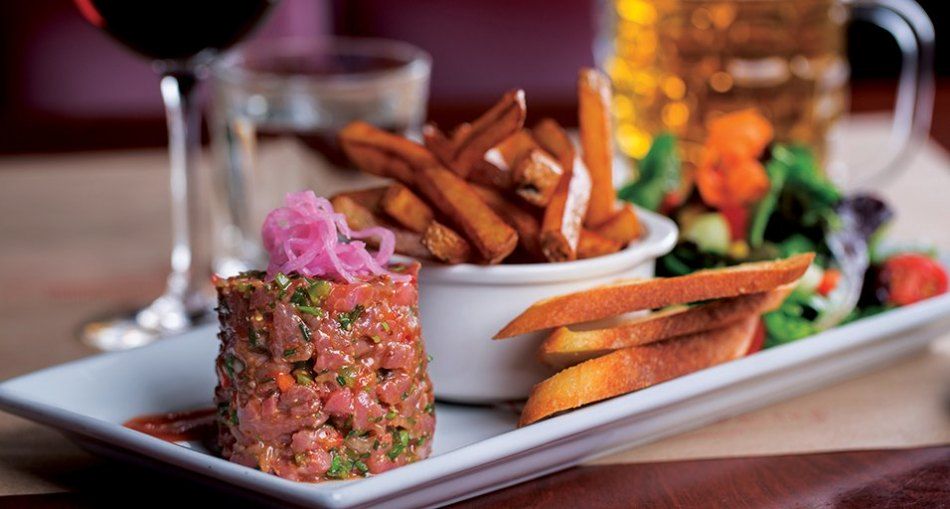 I'm a carpaccio man. Are you? You better like meat if you're going for dinner at Méchant Boeuf (mean beef). One of my favorite restaurants in Old Montreal, the ambience and menu really makes me happy every time I frequent this chic pub.
With great burgers, and steaks well seasoned and grilled, eat well and relax for cocktails with friends. Found at 124 Saint Paul West and it should be noted the kitchen stays open late from Thursday through Saturday.
TIME Supperclub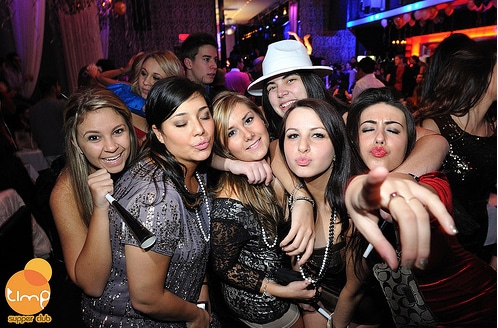 One of the city's most high-end star-studded supperclubs, renowned for their UFC after-parties and special event theme nights, has undergone a huge renovation – TIME Supper Club recently announced their reopening following an interior overhaul as well as staff changes. Last weekend they held a special event to commemorate the transformation. In collaboration with Montreal powerhouse PR Firm FAB BOSS, TIME promises to redefine the meaning of glamour and swag by offering both old and new clients alike an unrivaled VIP experience, something they've always had a reputation of doing.
They also offer incredible cuisine and a variety of menus, not to mention that they cater.
You needed reservations to get into the exclusive venue before and you'll really need them now – let the experts at Montreal Nitelife know if you'd like a VIP table, bottle service, or more on your next trip to Montreal.
BUONA NOTTE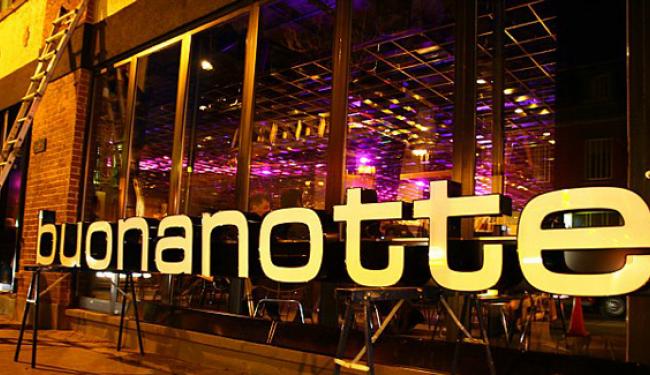 Trendy, trendy, trendy. Busy, busy, busy! Every supperclub in Montreal has gorgeous wait and bar-staff on-hand, but Buona Notte sets the standard.
With its steady stream of guest DJ's and throngs of 18-25-year-olds crowding the doorman every Friday and Saturday nights, this is one tried-and-true hotspot (it's been in operation since 1991!).
After a long process of renovations, Buona Notte is now a major player in the supperclub frenzy of Montreal with an expanded dining room and lounge area.
Open for lunch and dinner, seven days a week, this place is an institution.
For dinner and/or bottle reservation, please contact us at: https://www.montrealnitelifetours.com/pages/contact_us/
Other Restaurants to Satiate Your Cravings:
If you're looking for a more casual place, consider any of these Montreal restaurants serving up delicious and exquisite flavors and menus filled with great food from local chefs.
Bar-B Barn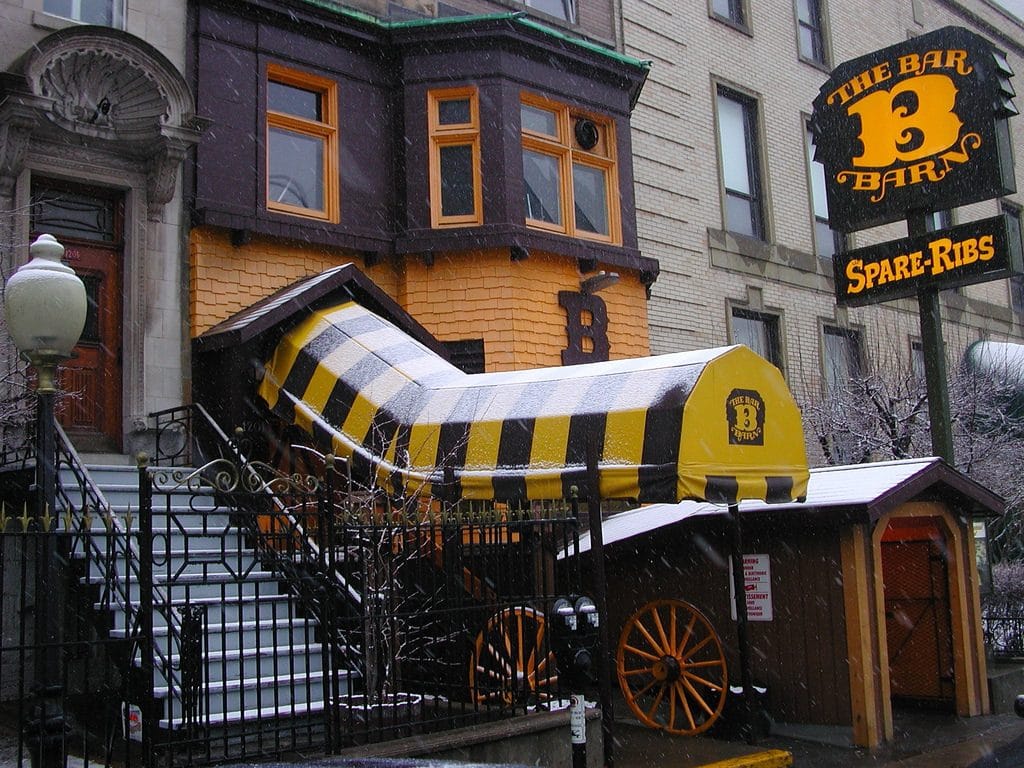 Bar-B-Barn boasts that it has the world's best ribs. So far, nobody seems to have countered its claim.
The ribs are so famous that people have been known to drive all the way from northern Quebec just to claim a taste of Bar-B's tasty morsels before heading all the way back.
Although it is often packed and noisy, the service is so fast, you're barely in, and then you're out.
A must for any first-timers.  Walk down Guy Street from Ste-Catherine and it will be on your left at 1201.
Fairmount Bagel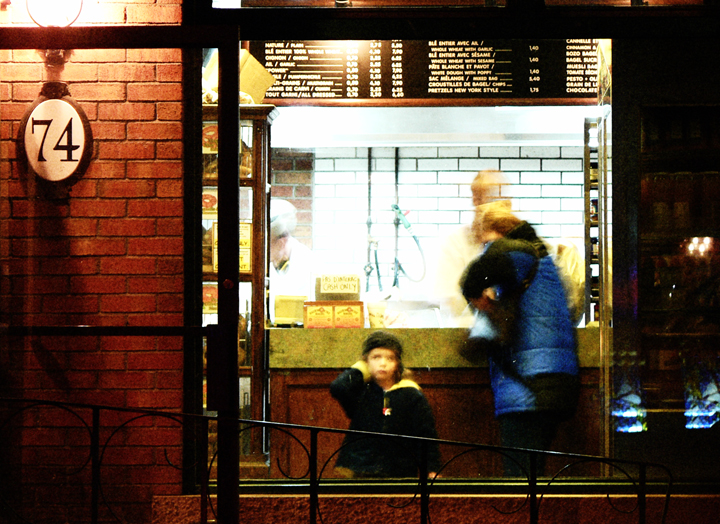 The other staple bagel shop in Montreal, Fairmount bagels are as classic as their sign.
This isn't a restaurant but I don't think there is a single better place to grab some food to go.
Grab a half dozen bagels, stuff them in your backpack and cruise the Mile End and Plateau on a bicycle for a quintessential day in Montreal.
Located at 74 Fairmount West.
Joe Beef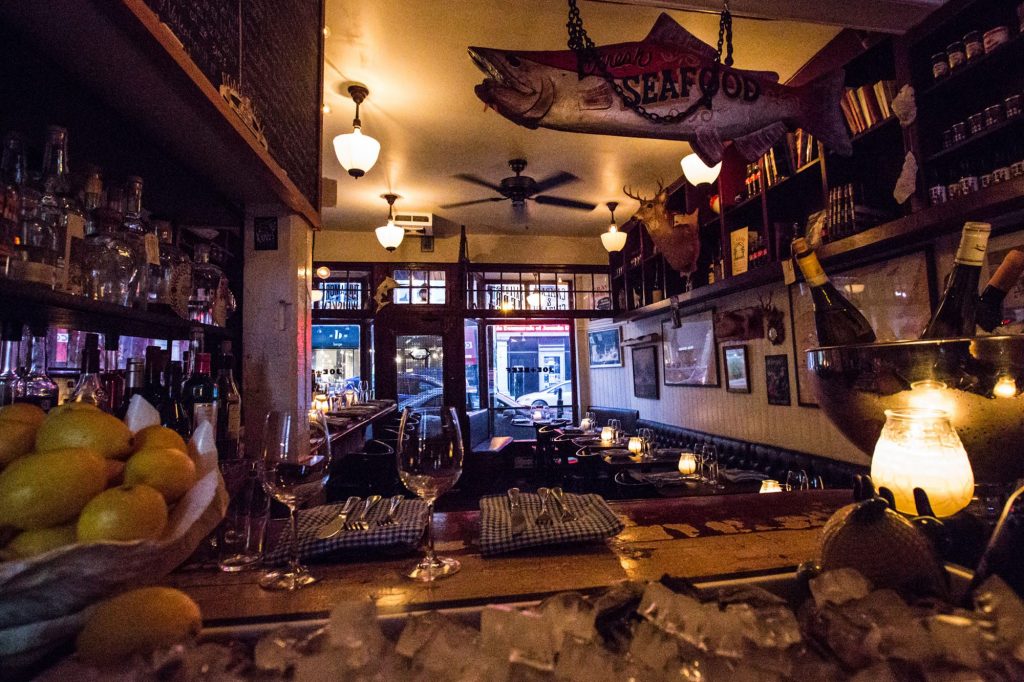 Hey, why stop when you've got a GREAT thing going on? With the same trio of owners from Joe Beef and Liverpool House, McKiernan adds another top-dog restaurant in Montreal revived Little Burgundy neighborhood.
The concept of this restaurant from Allison Cunningham, Frédéric Morin and David McMillan is "luncheonette and bar à vins" lunch budget in a tiny and intimate setting for dinner with wicked wine!
The sandwiches compare with the best in Montreal (can you say Chicken Tikka Sandwich?) and so do the appetizers. Located at 2485 Notre-Dame West right near the Atwater Market. Highly recommended.