There comes a time during every vacation or trip where a nice, cold, stiff drink is an absolute must. Whether it's been a long day trekking the streets of Montreal or you just got done with a Canadiens game, those libations call to you. Even if your hotel has a bar – or even a mini-bar – you know you'll be spending twice what you should be.
The streets of Montreal are lined with great places that serve as a comfortable escape no matter what your day threw at you. At these fine restaurants, supperclubs, and bars, you can kick back with  a frosty glass and get lost in one of the greatest adult indulgences out there. There's really no better accompaniment to a Montreal bachelor party then a round of drinks for you and your closest friends.
Candi Bar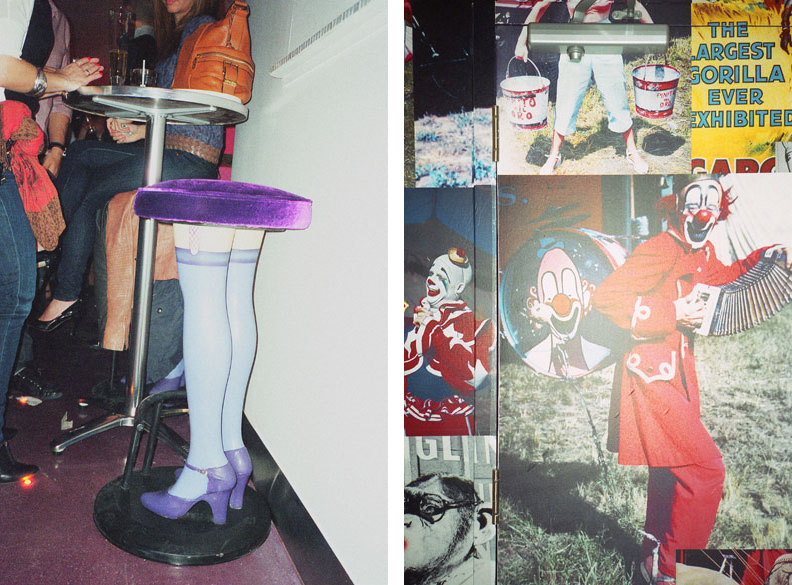 Oh Man! You gotta see this place. Montreal Nitelife Travel had the pleasure to attend Candi Bar on its opening weekend earlier this month.
Brought to you by the good people of A Gogo's Lounge and Chez Serge, Candi Bar is a gem of venue in terms of themed decor and drinks.
The bar is actually made of 80,000 pieces of LEGO and slushy machines grace the back wall of the bar.
With gum-ball machines featured on the tables in the back section of the bar, the lighting in this venue is great.
LED lights in the floor and soft-fluorescent accents give this bar the look of all your favourite Skittles/Jolly Ranchers/Gummy Bears/Nerds and Startbust in one MOUTH. Ha!
You'll know all the songs, for the DJ plays big tunes all night long. Candi Bar's crowd thus far has been a mix of frequenters of Gogo's and the industry people you usually see at a new popular bar in town.
And beware of those hot legs, they probably belong to your barstool!
Best bar bathrooms in town! Need table reservations?
1148 avenue Mont-Royal East
Bar Henrietta
If you're looking for a cool spot off the beaten nightlife track, checkout the hip and fun-loving Bar Henrietta on Laurier Street.
Always a good time with good-looking crowds, this place packs up quickly and rightfully so with awesome cocktails and great vibes.
Open six nights a week, with various DJs and free-pouring bartenders.
Located at 115 Laurier West.
L'Assommoir Notre-Dame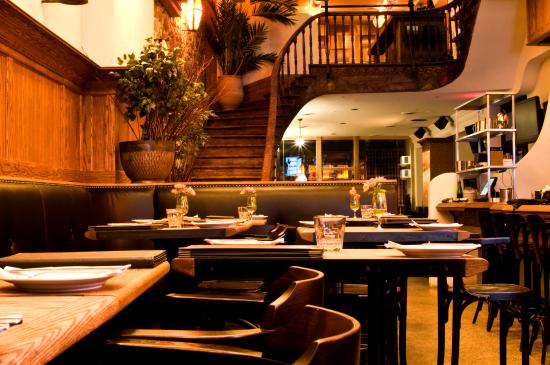 With over 35 beers and 300 cocktails featured at this trendy resto-bar, L'Assommoir is always a great option for dinner with drinks and friends.
Cool crowds crawl in from the local area night in and night out, while the staff is fun and pleasant.
With a cuisine based on Latin American ceviches (citrus-marinated seafood dishes) and interesting grilled tapas, food is meant to share.
L'Assommoir has a wonderful ambience and definitely recommended. Located at 211 Rue Notre Dame Ouest and make a reservation.
Cafeteria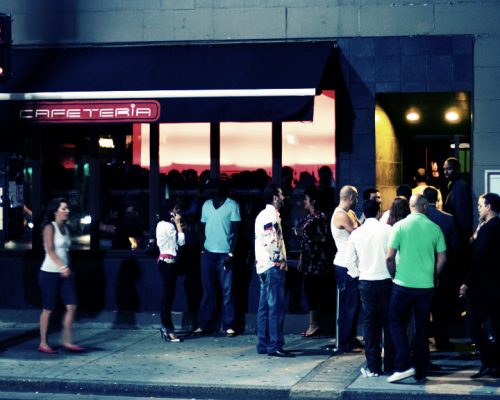 A longtime staple of the St-Laurent restaurant industry, Cafeteria is a veritable success story and it does what it does well, much to the chagrin and envy of others on the boulevard.
Open early in the morning (8am), and lasting well into the wee hours (3am), the Caf menu includes a roster of tasty breakfast, lunch and dinner favorites including the revered and infamous fried calamari.
Caf is loved for its warm and inviting atmosphere, and known for its steady stream of beautiful people, both inside and on the boulevard just outside the people-watching windows that serve as the restaurant's street-side wall.
Santos'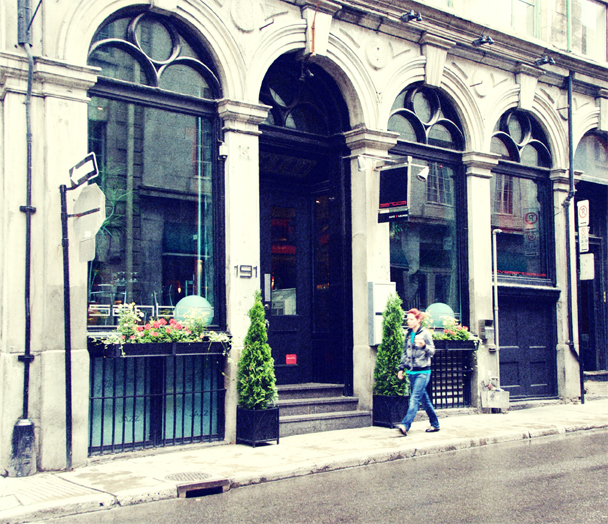 Santos Lounge keeps it coming night in and night out. When it first opened, Santos had all the buzz and trendy people frequenting this two-floor lounge.
And while many places tend to flame out sooner than later, Santos is still the place to be! With music for everyone and affordable/comfortable menu, looking good here isn't like looking good at a standard commercial nightclub. Think hip and happy!
Santos' DJs plays great music they want you to hear , with tongue-in-cheek paintings on the walls all the booz one can fathom!
Located at 191 St-Paul West corner of St-Francois-Xavier.
BUONANOTTE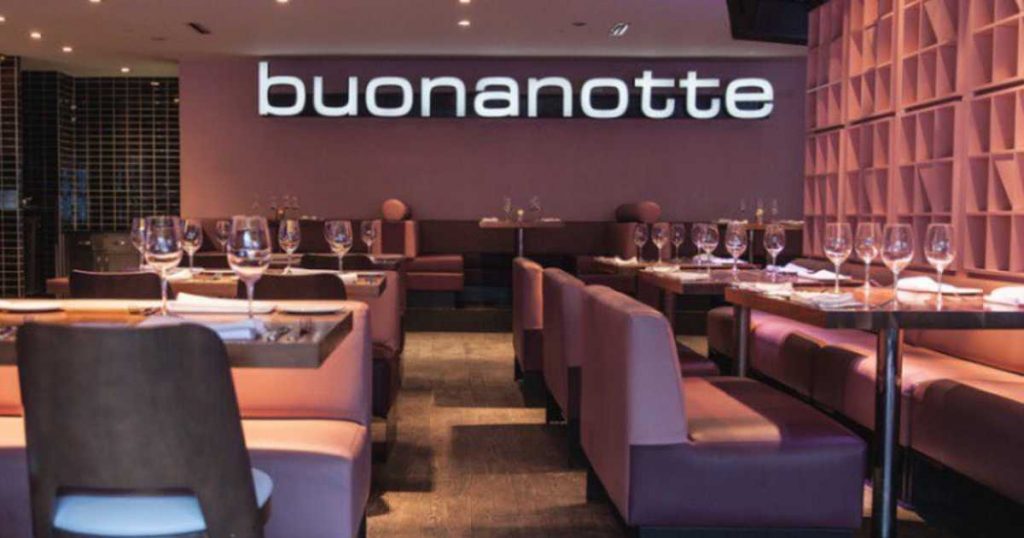 Buonanotte has been a St. Laurent hotspot since they first opened their doors in 1991. Offering a unique dining experience, their varied menu is a delectable fusion of traditional Italian cuisine jazzed up with avant-garde flavours. Their wine cellar selection is more than impressive, and they only serve exclusive wines from all of Italy's twenty regions. They also have a permanent on-staff sommelier available to help patrons pair the perfect wines with their meals.
The restaurant hosts unique events including theme days every Thursday where a new region of Italy is explored each month – you can indulge your five senses, all in Italian.
With so much to enjoy, you don't want to miss out on this high-end restaurant. Contact MNT today if you'd like to include Buonanotte in your itinerary when you come to Montreal.
Bring Your Own Booze?
Maybe there's a specific drink you love that's a little harder to find or just want to have a bottle you can nurse on your own. There are plenty of places in town that follow that mantra, and to find those we turn to a local author that knows a thing or two about booze.
Best Bring Your Own Booze
Cute book! Love the cover. Author Joanna Fox has put together a paperback guide to Montreal Best Bring Your Own Booze.
Seems more as though they listed almost every single BYOB restaurant in Montreal.