Food. No matter how you spend your time in Montreal, there's no denying that, at some point, you'll have to give into your natural instinct to shove something delicious into your face.
In Montreal, finding a place to eat is a chore, not because there aren't any good places but because there are dozens upon dozens of delicious restaurants. Take the guess work out of finding a place to eat and check out any of these amazing delicious eateries. Whether you're chowing down for breakfast, lunch, or have to plan for a big bachelorette party dinner, you can find a place to dine at in this collection of Montreal's favorites!
Cosmo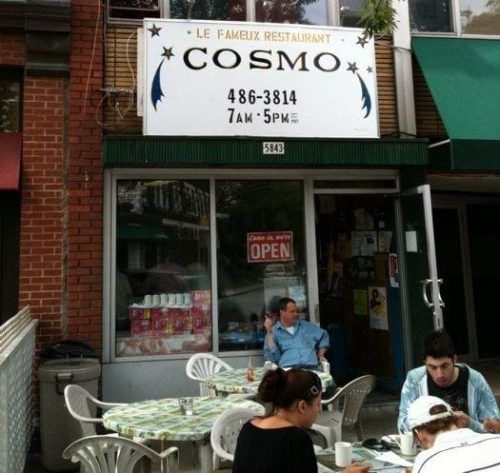 A well-loved diner-style resto just west of the city, locals have been frequenting Cosmo in NDG and stuffing their faces for under $10 for decades. Small, quaint, and oh-so-deliciously-greasy, there's nothing not to love about this place. Order their renowned mishmash, which is made from four eggs, four types of breakfast meat, and a few vegetables for good measure.
Jardin Nelson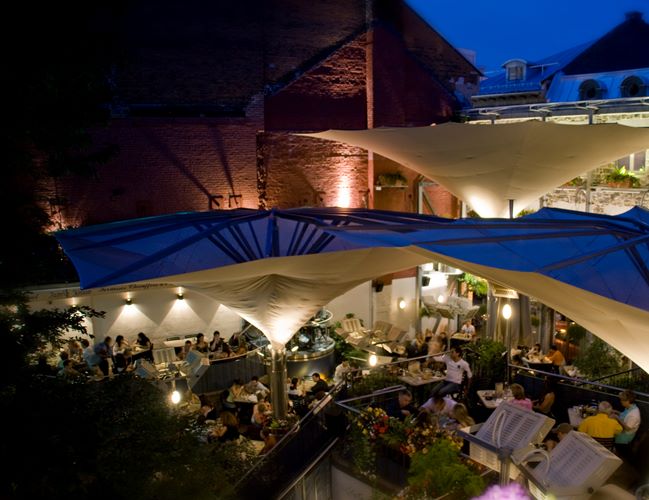 A more reserved brunch locale in the heart of Old Montreal (just off the Square), the Jardin Nelson is set up behind the historic Hotel Nelson and features a menu with omelettes, an outdoor locale with lush greenery, and live jazz music every weekend.
Chez Cora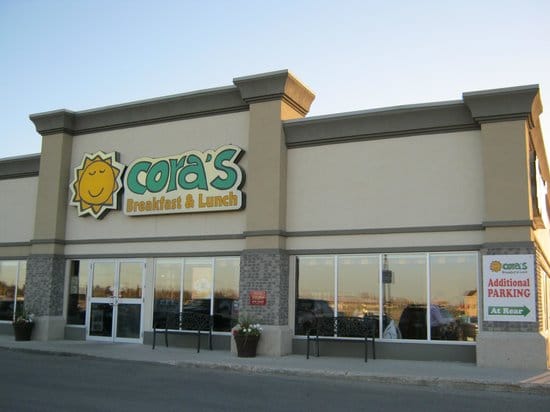 This home-grown chain of restaurants pride themselves on only serving breakfast and brunch. Their generous portions always include an overload of fresh fruits (to help cure that hangover), and their homemade smoothies will be just the reboost you need after a busy weekend of partying hard.
Ben & Florentine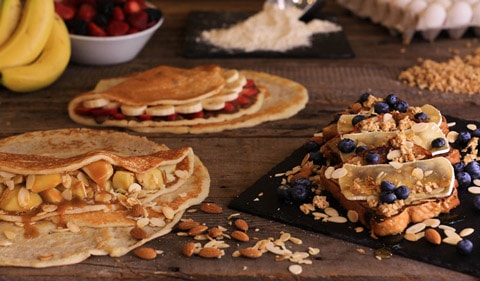 With locations across the island of Montreal (and beyond), Ben & Florentine always serves hearty breakfasts and brunches with food piled high and endless amounts of their delicious coffee. They also have a great lunch menu as well.
Eggspectation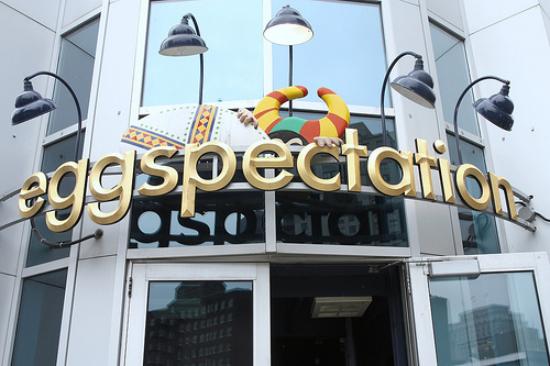 If eggs are what you are expecting for brunch, then you've come to the right place. They've got it all, from omelettes and crepes to waffles, french toast, and pancakes, all of which are made in-house.
Reuben's
Family-owned since day one, Reuben's was first established in 1976 and haven't stopped slicing that smoked meat ever since.
Make it a smoked-meat omelette or a classic sandwich on rye bread with that infamous dill pickle on the side.
Get ready for a renovated NYC-diner look, but with softer lighting and friendlier staff members.
Daily specials for lunch include the juicy burgers and pub-style appetizers.
Two locations, one at 888 Ste-Catherine W and the photographed one at 1116 Ste-Catherine W.
Schwartz's
75 years and running…Schwartz' smoked meat sandwiches put Montreal on the world map (along with our 24 Stanley Cups and great bagels).
Open from 8 AM to 12:30 AM (Saturday nite they are open till 2:30 AM), the oldest deli in Canada is located on the "Main" and their famous sandwiches includes no preservatives and smoked daily.
Recently, Schwartz's expanded their legendary diner by adding the locale next door in order to have a take-out counter right on the sidewalk.
And if you want to sit inside, get ready to stand in line – they do not take reservation requests.
Le Pois Penche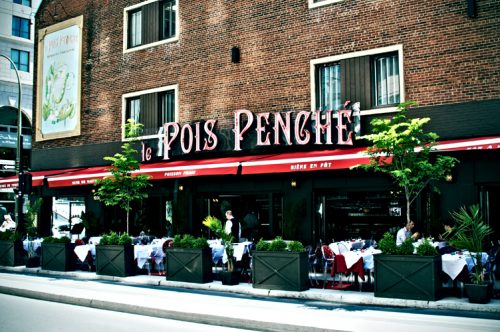 After taking over the building, Peter Morenztos has brought Paris to Montreal with Le Pois Penché.
This two-floor Parisian style brasserie time warps you back to Paris circa 1940. You'll find art on every wall, a gorgeous raw bar, a marble bar area with beautiful red chairs.
The crowd will be ultra-important Montrealers and the young professionals later on.
A wine-list to die for and a menu that changes with each meal of the day, Le Pois Penché is definitely a unique dining experience.
1230 De Maisonneuve, on the corner of Drummond St.
Beauty's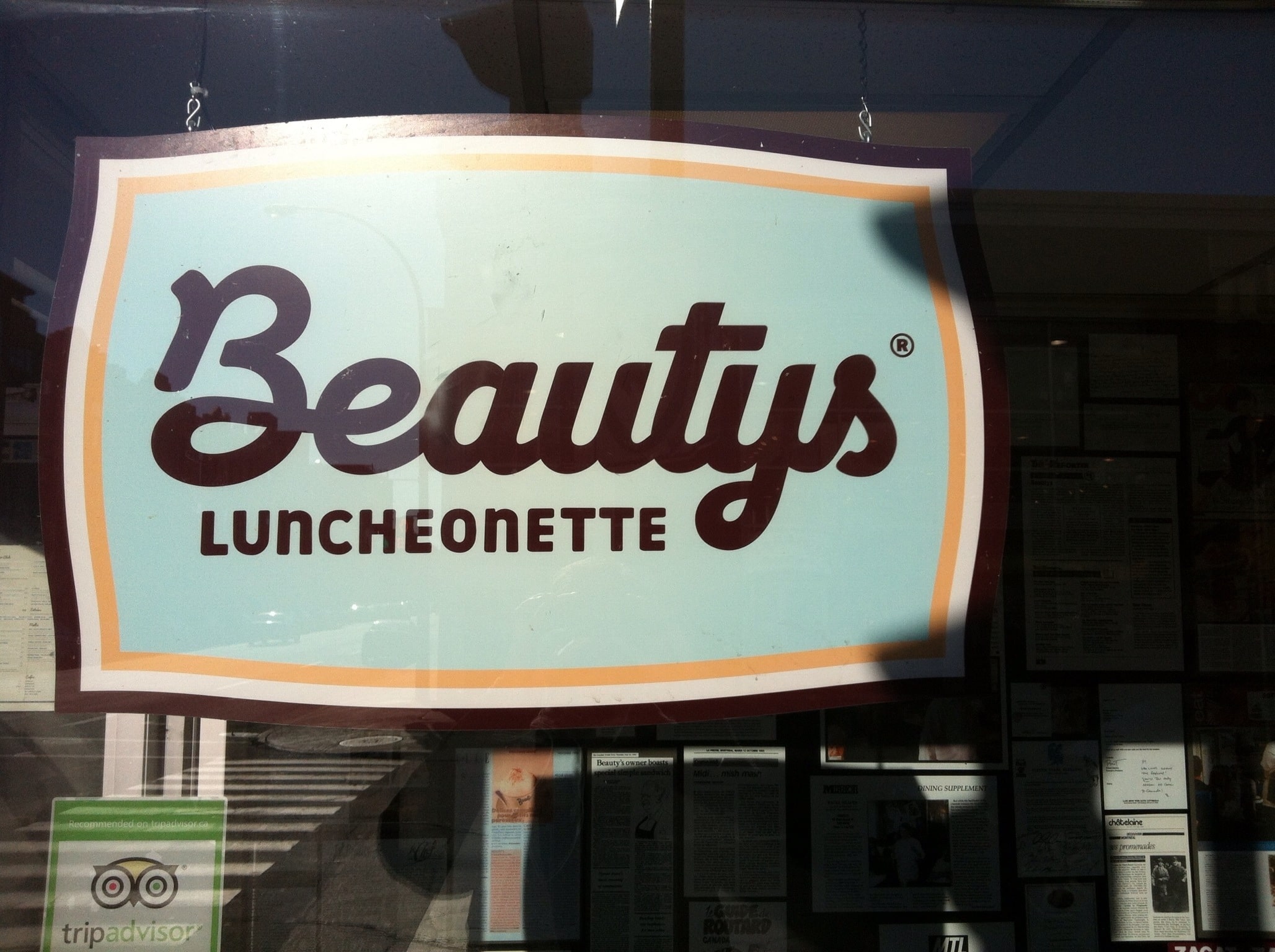 Some things in Montreal are better if they stay the way they were in 1942.
That's the year Hymie and Freda Sckolnick decided to open a nice little eatery for the workers of the Plateau.
60-plus years later, nothing has changed except for the fact that Beauty's is one of Montreal's most famous restaurants.
Serving breakfast in a classic diner setting, Beauty's got their claim to fame by substituting toast for bagels when you order breakfast. Celebrities love it, and so do Montrealers.
Located at 93 Mont-Royal West in the Plateau and open everyday 'til 4pm during the week and 5 pm on the weekend.
Au Pied de Chochon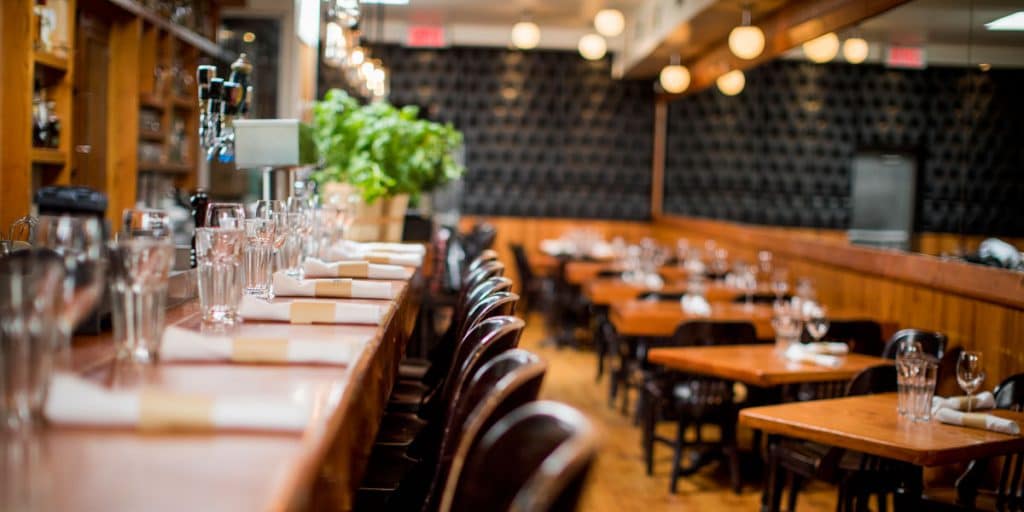 Located on Duluth Street a couple blocks east of St-Denis Street, Au Pied De Cochon offers Quebecois cuisine at its best. Based on the sugar shack, chef & owner Martin Picard is now an international celebrity with his own show on the Food Network, praise throughout media and a second establishment; La Cabane A Sucre (Sugar Shack) just north of Montreal.
Not the largest of restaurants, the dining room features table in the front of the restaurant, tables along the long wall facing the long Bar, and then more tables in the rear for larger groups.
The décor is simple and cozy, including wood accents and soft lighting. But none of this matters because the fine people of Au Pied De Cochon have the most incredible food ever!
First off, make sure to listen carefully to your server's instructions of "Today's Starters and Mains". Second off, no matter what, make sure to try the Poutine Foie Gras. Definitely the greatest poutine in town.
For mains, the staple Au Pied De Cochon features some of the tenderest meat ever. Beware, heart attacks may occur upon completely finishing this dish! Duck In A Can is served… in a can! Bison Ribs will take you back to the Flinstones and the Happy Pork Chop requires a ladder to see the top of your plate!
For desserts, ask for the Pudding Chômeur and on different nights, you might be able to try the Maple Syrup Ice Cream with cotton candy. Oh my!
Make a reservation weeks in advance for larger groups right here with Montreal Nitelife Travel.
536 Duluth Est
 Montréal (Québec)
 H2L 1A9