PLEASE VISIT OUR NEW SITES

Montreal Bachelor Party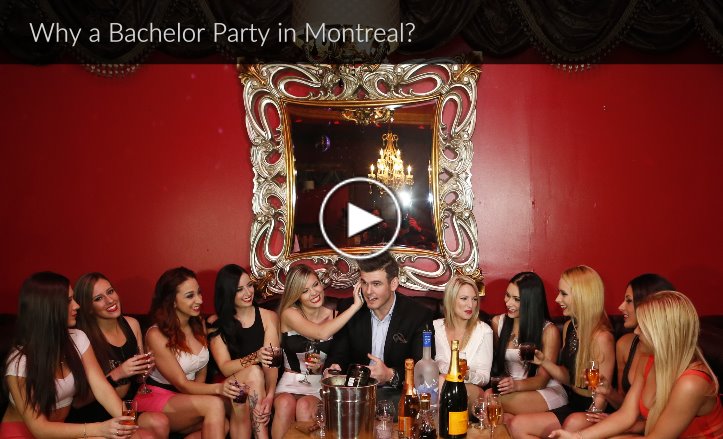 Need help organizing a bachelor or stag party in Montreal? No one has more ideas on guiding bachelor parties to the best nightlife, strip clubs, and night clubs,in Montreal like we do!
We have experience planning thousands of bachelor parties in Montreal since 2001 and we are the only legitimate travel agency specializing in bachelor party packages in the Montreal area.
We provide VIP planning services, and stag party travel packages including hotels, hotel suites, vip entrance into the clubs, private shows, bottle service and so much more for the ultimate bachelor party at an unbeatable price.
Is Montreal a good place for a Bachelor Party?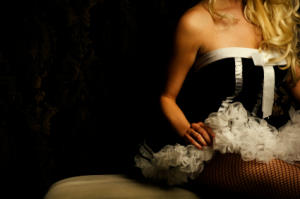 Whether you are looking for the most popular Montreal strip clubs, night clubs, dance clubs, restaurants, or activities like paintball, go-karting, or golf courses, our Nightlife staff endlessly scouts the city for the newest, most popular venues, and negotiates deals exclusive only to our clients. These exclusive deals include, but are not limited to, no line-ups, no cover charges and discounts on drinks, services and activities. So to answer the question, yes a Montreal Bachelor Party is a great idea and we will be happy to provide you with your own VIP bachelor party organizer and host if you call us now at 1-866-221-5885.
Bachelor Party Services:
Packages
Party Planning
Guides
Hotels
Hotel Suites
Private Shows
Strip Clubs
Strip Club Shows
Restaurants
Nightclubs
Hosts/Hostesses
Let Montreal Nitelife help you plan a stag party in Montreal that will be remembered forever! With the best possible VIP services, we can assure those last few nights as a bachelor are meticulously planned and every detail is flawless.
Montreal Bachelor Party Packages
Montreal's renowned bachelor party started centuries ago and is still be the most anticipated night of a man's life, with the exception of his wedding day of course (wink wink). It's not only one more night of pure debauchery before marriage for the groom-to-be, but also rather a night for all men to be... well, men.
We specialize in for Montreal bachelor parties and all the Montreal-based events and activities associated with the stag as well as the hotels and suites located in the downtown core of Montreal where you will crash. Montreal Nitelife can bundle everything into a package and we will do all we can to make sure all the participants will have an exceptionally good time. Don't limit the potential of the bachelor party; let Montreal Nightlife create an event package which will be reminisced about for years to come!
Our stag packages offer unparalleled VIP access to Montreal's best and most exclusive nightclubs, restaurants, strip clubs, spas, and extra options exclusively for bachelor parties that will surely make you smile!
Stag Party Packages

Essentials

Bachelor Party 2023

All-inclusive

Starting from (without hotel)
$42/person
$269/person
Starting from (with hotel)
$84/person
$311/person
Accommodations

Accommodations

In the heart of all the action, downtown Montreal, choose from a variety of Boutique, 5, 4, and 3 star hotels. Experience premier service and the best rooms.

Customized Itinerary

Customized Itinerary

We organize, plan and reserve it all. Anything you need here in the city, we will take care of for you. Either you tell us where you want to go, or we can advise you based on your client profile (age, atmosphere/ music preferences, budget, etc).

Nightclubs, supper clubs, restaurants, strip clubs
Daytime and night time activities
Unlimited VIP arrangements and reservations

add-on
Personalized Travel Planning

Personalized Travel Planning

All travel logistics (Hotel/Flights) by Certified and Licensed Professionals
Specializing in group travel, we can take of all the travel arrangements for you

add-on
Nightlife VIP Host

Nightlife VIP Host

Assigned Nightlife VIP hosts will be available at all times throughout your stay. When you arrive at the best clubs in Montreal, you will also have VIP hosts greet you, usher you in and show you to your reserved tables (if applicable) in the VIP areas.

add-on
Nightclubs VIP (line bypass & no cover)

Nightclubs VIP (line bypass & no cover)

We work with the BEST major nightclubs in Montreal. Don't waste your time waiting with the others outside, we will get you in the most exclusive clubs in Montreal, hassle free!

No cover charges
No line ups
Table reservations in VIP areas, if applicable

Applies to all your reservations

add-on
Strip Clubs VIP (line bypass & no cover)

Strip Clubs VIP (line bypass & no cover)

Full range of clubs are available:

Contact
Lap Dance
and more... We have information that will be well worth it!

Feast your eyes on this:

No line ups
No cover charges and/or
Drink specials
Access to VIP rooms
At Montreal's best and most exclusive strip clubs

Applies to all your reservations

add-on
Restaurant Reservations

Restaurant Reservations

"The best tables, the best waitresses, at Montreal's best restaurants, all tailored to your budgets, food and atmosphere preferences. "

add-on
Pubs and Bars

Pubs and Bars

Montreal has a very exciting happy hour (locally referred to as 5 a 7), and we can recommend the hottest pubs, bars and micro-breweries the city has to offer.

add-on
Nightclub Tips

Nightclub Tips

You won't have to worry about reaching into your pockets every time you go some place new, all tips for bouncers and VIP hosts will have already been taken care of!

add-on
Strip Club Tips

Strip Club Tips

At the strip clubs, don't worry about that bouncer hovering over your shoulder once you sit down, waiting for his tip- we will have already tipped him for you!

add-on
add-on
Private In-room Entertainment

Private In-room Entertainment

It's a great liberal show, whether you choose a Solo, Duo, or 4 gorgeous girls. They'll get into it, and they'll sometimes bring toys. Exhibitionists by nature, they are funny, sometimes intelligent, and fun to watch and be with.

Most of the girls that we work with have been hand picked and tested for quality of performance :)

Shows last from 45 minutes to 1 hour.

add-on
add-on
Strip Club Bachelor Party Show

Strip Club Bachelor Party Show

The only time, place and stage where whipping an adult is cheered! Get the Bachelor on stage and watch the ladies of your choice show your friend how to get it done on stage…with a few red-marks to show for it.

add-on
add-on
Nightclub Bottle Service

Nightclub Bottle Service

Enjoy bottles at your VIP table or booth instead of waiting for single drinks at the bar. Inexpensive, hassle-free and a flawless way to party. Bottles in Montreal are much less expensive than anywhere in North America, so take advantage!

Avg bottle prices listed. Bottle menus available.

Taxes (15%) and Tips (18%) are INCLUDED.

add-on
add-on
Strip Club Bottle Service

Strip Club Bottle Service

Why wait for single drinks when you and your friends can enjoy a full bottle with VIP tables? Inexpensive, hassle-free and a flawless way to party! Bottles in Montreal are much less expensive than anywhere in North America, so take advantage!

Avg bottle prices listed. Bottle menus available.

Taxes (15%) and Tips (15%) are INCLUDED

All-Inclusive assumes 1 bottle per 4 people.

add-on
add-on
NO HIDDEN FEES

NO HIDDEN FEES

ALL taxes and tips to your VIP host are included in our packages . Other companies will expect an extra 15% on your total package price as their tip. We don't. It's all included.

add-on
add-on
add-on
Planning Your Montreal Bachelor Party
You are probably the best man, best friend, or someone close enough to the groom-to-be to have been delegated the task of organizing the bachelor party. As the party planner, tons of pressure has been put on your shoulders. You must satisfy a big group, and is never easy to do.
Each group's needs and expectations are different. We help by planning each Montreal bachelor party itinerary and incorporating as many requests as possible. Your group will also have access to personal VIP hosts, which ensure your weekend goes smoothly.
Bachelor Party Activities in Montreal
We often get asked what type of Bachelor Party Activities are there in Montreal. Montreal is a quasi European flair and tons of nightlife and daytime activities. To give our clients good ideas to provide to their Bachelor Party we recommend 1st breaking down the weekend.
Bachelor Party Itinerary
Travel
Montreal Hotel
Daytime Activities

Golf
Go-Karting
Paintball
Whitewater rafting
Penthouse Parties
Poker

Nightlife

Strip Clubs
Night Clubs
Restaurants
Beer pong with Strippers
Private Erotic Shows
Topless Poker
... and more!
Through experience, Montreal Nitelife created a Montreal bachelor party formula including the perfect blend of sexiness and celebration amongst friends. Let us help you plan out your bachelor party and create an itinerary to keep the group grinning and smirking throughout the entire weekend!
Montreal Nightlife
Every weekend a new adventure unfolds. Set out with friends on a journey for a Bachelor Party in Montreal with a cocktail in your hand and wonder in your eyes. Our quasi European population will provide you with an incredible Nightlife to enjoy on your guys night out. There is nothing like hearing a little French whispered into your ear!
Nightlife in Montreal provides tons of entertainment that is available from the late evening into the early hours of the AM. Montreal nightlife includes restaurants, supper clubs, bars, nightclubs, strip clubs, pubs, parties, live music, concerts, cabarets, theatre, cinemas, shows, and much much more. These venues often require a cover charge. We have compiled information on all aspects of Montreal's nightlife activities for assisting you on your quest for the ultimate bachelor party.