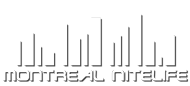 Frequently Asked Questions

Top 10: Why a Montreal Bachelor Party?



THE Sin City of Canada: The Places, The Party & The People


XXX entertainment. By Far The Best In Canada.


Nightlife: Great Pubs, Gorgeous Supperclubs, lowest market Prices for Bottle Service in Premium Nightclubs, VIP Hookups.


Proximity of everything to Downtown!


Montreal is Foodie Heaven --> Great Food + Great Prices


The Music Scene, from concerts to DJs, everyone rocks thru MTL


Montreal = Look-out spots + island city + Mont-Royal


Ever been to the Tam Tams!?


The Best Seasonal Weather in North America.


The Events: Summer Festivals (Jazz Festival, Just For Laughs, Sidewalk sales), Bell Centre, and Golf in the city!


The Accommodations: parking, NO TOLLS, hotels, BIXI, Metro


Shopping for MEN is pretty darn great (Simon's, Underground Malls, St-Laurent Blvd)


All for a lower price with connections!