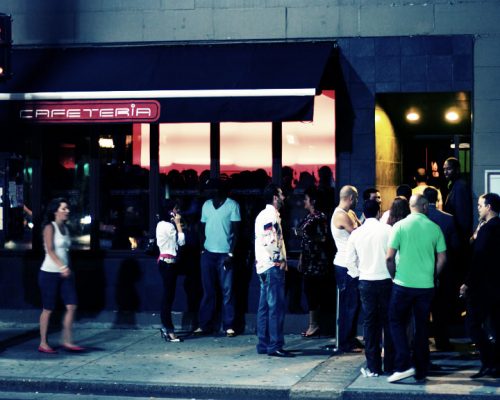 A longtime staple of the St-Laurent restaurant industry, Cafeteria is a veritable success story and it does what it does well, much to the chagrin and envy of others on the boulevard.
Open early in the morning (8am), and lasting well into the wee hours (3am), the Caf menu includes a roster of tasty breakfast, lunch and dinner favorites including the revered and infamous fried calamari.
Caf is loved for its warm and inviting atmosphere, and known for its steady stream of beautiful people, both inside and on the boulevard just outside the people-watching windows that serve as the restaurant's street-side wall.
April 23rd, 2009