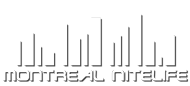 "This is my second time using Montreal Nitelife. The first time was so excellent I had to use them a second time."

"Montreal is a really fun, laidback city. Everyone's here to have a great time and the nightlife is incredible. Montreal Nitelife does it all:

takes the guess-work out of what I'm trying to do in setting up a trip.
finds us the best spots in the city
you can beat the lineups,
blow the cover charge off,
not worry about bouncer tips,
everything is done, taken care of by Montreal Nitelife.
Soup to Nuts: they give you the itinerary of what you need to do for the weekend. No guess-work, all I get to do is sit back and party, which is all I want to do!

It's entirely worth your while. It's definitely worth your time."